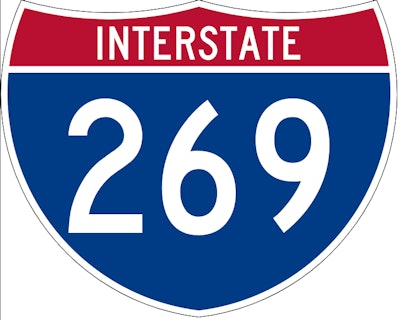 A new interstate that runs in a loop from Hernando, Mississippi, to Millington, Tennessee, around the perimeter of Memphis is fully open after workers completed the final nine-mile segment earlier this month.
I-269 begins in Mississippi at the I-55/69 interchange, crosses I-22 and continues north into Tennessee around the east side of Memphis, crossing I-40, before ending at U.S. Highway 51 north of Memphis.
Construction on the interstate began in 2011 and sections of the highway opened over the next seven years before it was completed this month. I-269 will be part of a 1,600-mile I-69 corridor that has been proposed to connect Canada to Mexico through the U.S.
The Mississippi DOT says the completion of I-269 gives truck drivers a more efficient route between I-40 and I-55 while avoiding traffic in the Memphis metro area.