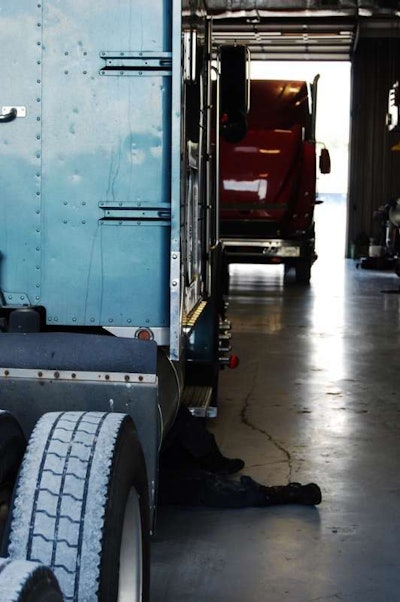 Peterbilt announced a new warranty option for customers of its Red Oval Certified Pre-Owned used truck program. The new warranty option provides customers the ability to extend Peterbilt's factory-backed comprehensive used warranty to two-years/250,000 miles. This warranty is offered and administered through Peterbilt's more than 370 dealers and Paccar Financial Used Truck Centers. The company currently provides a standard one-year/125,000-mile Paccar Engine Pre-Owned Warranty for the MX engine and aftertreatment system with the purchase of a Peterbilt Red Oval Certified vehicle. Red Oval Certified vehicles pass a comprehensive 150-point factory certified inspection performed by factory-trained service technicians. All Red Oval certified trucks are reconditioned and serviced, including DPF cleaning and an oil and filter change. All Peterbilt Red Oval certified vehicles come with a 90-day buyer assurance plan covering major chassis components and a DOT-required annual inspection. Red Oval certified inventory is available via this link. www.peterbiltredoval.com.
Kenworth's pre-owned warranty expansion
Kenworth announced a new two-year, 250,000-mile factory-backed Pre-Owned Warranty option for Paccar engines available through the Kenworth Certified Pre-Owned Program. Like the Peterbilt extension, this gives customers the opportunity to add extended coverage on top of the standard one-year, 125,000-mile warranty for Certified Pre-Owned trucks. For KWs powered by Paccar engines, the one- and two-year warranty options cover 105 engine and aftertreatment components. Kenworth also offers a 90-day buyer assurance vehicle warranty that provides protection on 135 components, ranging from the HVAC system to select cab and sleeper components. In order to qualify for the Certified Pre-Owned Program, Kenworth trucks must be four (model) years in age or less, have mileage under 450,000, and pass a 150-point inspection completed by Kenworth certified technicians. Extended coverage options are also available for trucks five years old with 550,000 miles or fewer.
Trucks with Cummins engines are also included in the Kenworth Certified Pre-Owned program and come with their own warranty plans. Find details via KenworthCertified.com. To assist Kenworth Certified used buyers, Paccar Financial is providing a $1,000 rebate for any truck it finances through the program, the company says.