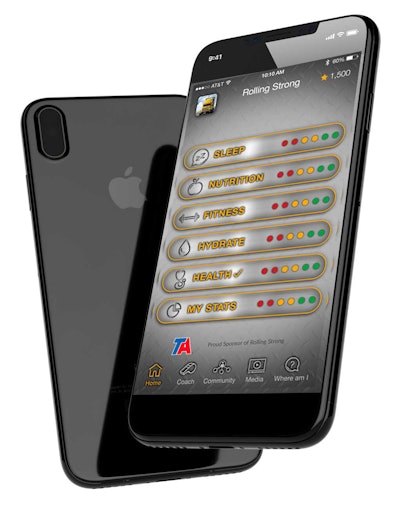 Truck driver wellness program provider Rolling Strong has added a network of pharmacies to its health and wellness program to give drivers easier access to lab testing.
Through a partnership with eTrueNorth, the Rolling Strong mobile app now gives drivers access to healthcare screening at pharmacies across the U.S. eTrueNorth uses a network of independent labs located in retail pharmacies, which will make it easier for truck drivers to get access to laboratory testing.
"This partnership will take the traditional on-site screening process that wellness companies typically coordinate and provide a new level of accessibility by giving professional drivers a screening and health services destination while on the road," said Stephen Kane, Rolling Strong's president.
The Rolling Strong app is available for Apple and Android devices and offers exercise programs and nutrition and personal health guidance.