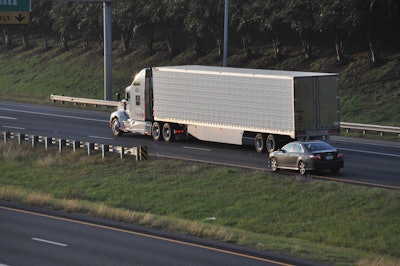 A new service announced today, Truckload Indexes, combines data and other content from two industry organizations to provide in-depth analysis of the truckload market.
The joint project of the Truckload Carriers Association and FreightWaves was announced Monday morning at FreightWaves' MarketWaves '18 conference in Dallas.
Truckload Indexes "will track the pulse of the truckload market," said a statement from TCA. "It will provide the public with a snapshot of the stories, data, personalities, opportunities and challenges facing this segment."
FreightWaves brings to the table its focus on data applications for trucking, especially its blockchain potential, and editorial resources.
TCA's contribution comes from its performance improvement initiative, the TCA Profitability Program. It's been gathering data since its launch in 2002, said Chris Henry, program manager of inGauge, the benchmarking component of TPP.
"We're going to separate the signal from the noise," said John Lyboldt, TCA president.
Users of FreightWaves' Sonar platform, a dashboard tool that aggregates disparate freight market data, will now be able to plot results from the TPP 20 Index, which are anonymous key performance indicators from the top 20 performing trucking companies within TPP.
"Instead of waiting for annual survey results to be published six months later, TPP members and Sonar users are able to take a near-real-time pulse of this massive market segment," said Freightwaves CEO and Managing Director Craig Fuller.
"These data sets will enable carriers of all sizes to benchmark their internal performance metrics against best-in-class operators," said TCA's statement. "This type of data has never been available to the public and represents the most powerful set of indices in the entire trucking industry."