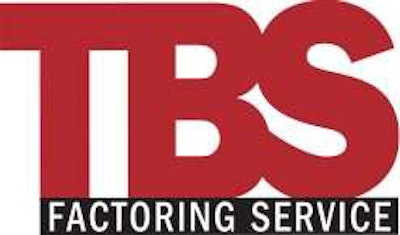 TBS Factoring Service, the Oklahoma City-based provider of capital funding solutions, surpassed $1 billion in annual small business and transportation funding for the first time since it entered the factoring business in 2004.
"Our unprecedented growth over the past 10 months is both a testament to our ongoing investment in technology to serve our clients better, and our commitment to being a happy workplace," said Jennifer Fogg, president of TBS. "When our associates enjoy coming to work, that reflects in the way they serve our clients. It reverberates outward."
TBS outreach initiatives this year have included complementary filing assistance for new owner-operator businesses getting motor carrier authority as well as sponsorship of Overdrive's Partners in Business, a business manual for new and more seasoned owner-operators alike. While TBS is mostly closely focused on transportation factoring, its growth has also been spurred by an increased focus on construction-vendor financing.