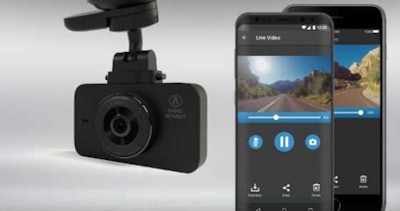 Even the best, most proficient truck driver on the road today needs a little help from time to time, and he can get it from some of today's top technologies.
Rand McNally's latest dashcam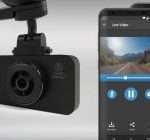 Rand McNally launched its new DashCam 500 and companion app that delivers high-quality video and still photos, making it simple to save, organize and share images. The app is available for iOS and Android smartphones.
"We've seen strong demand for dash cameras the past few years," said Stephen Fletcher, CEO of Rand McNally. "This new device includes a host of proprietary features such as VideoKeeper and MapShots, which give existing dash cam users something new and better to use, as well as provides those who haven't used such a product with a user-friendly model to begin."
The DashCam 500 mounts to the windshield with a clip-in suction cup mount and records in 1080p on a continuous loop using an included, replaceable 16 GB SD card.
Logitech's wireless keyboard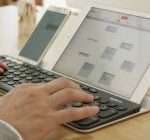 The Logitech K780 multi-device wireless keyboard — with numeric keys — is compatible with PC, Mac, Chrome, Android, and iOS devices. The K780 keyboard connects to your device via Bluetooth or USB and features an Easy-Switch button that lets you go from typing on your large monitor to your smartphone and back again easily.
On the back is a padded notch to hold your tablet or smartphone at the ideal viewing angle.
The K780 keyboard is powered by two AAA batteries (included), which won't need to be changed for a solid two years.
LG's wireless headset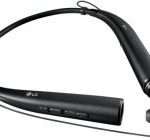 The LG Tone Pro HBS-780 makes your decision easy by ticking all those boxes. It's loaded with the features professional drivers want and need to stay connected while driving, and does so at a price even the most budget-minded driver can live with.
To begin with, the LG HBS-780 is lightweight, draping comfortably around your neck. Its Quad-Layer Speaker Technology delivers superior sound quality and includes hidden magnetic earbuds so you're sure to hear important messages from dispatch or a loved one at home.
In addition, the low-profile Bluetooth (version 4.1) headset has sensitive, dual MEMS microphones to ensure you're properly heard.
MecArmy's mini flashlight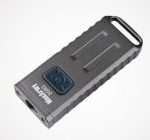 While you can't always carry a heavy-duty MagLight that uses six "D" batteries and requires a small wagon to carry it with you, the MecArmy SGN3 may be enough for plenty of smaller tasks in and outside your cab.
The SGN3 produces 160 lumens with three LEDs in either white, red or UV light.
It relies on a 280 mah lithium polymer battery that recharges in just 90 minutes.
Combination charger, safety tool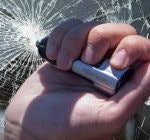 The Xscape safety dual USB car charger doubles as an emergency kit.
Inside it contains a safety cutter that slices through seat belts, and a hammer made to easily shatter windows in the case of an emergency.
When not protecting life and limb, you can use it to power up two devices with its USB outlets.