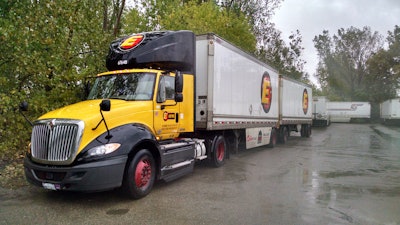 Estes Express Lines (No. 12 on the CCJ Top 250) announced this week it is giving away a total of $1 million to 20 charities chosen by the company's truck drivers and employees.
The three charities to receive the largest donations of more than $100,000 each were the St. Jude Children's Research Hospital, the American Cancer Society and Wounded Warrior Project. Others receiving sizeable donations were Toys for Tots, Make-A-Wish and the Alzheimer's Association.
Two other charities on the list that were popular among Estes workers were Team Estes Employee Relief Fund and the orphanages of Puerto Rico.
The $1 million donation was part of a year-long Estes Care Package program to recognize and provide financial support and aid to employees and communities.