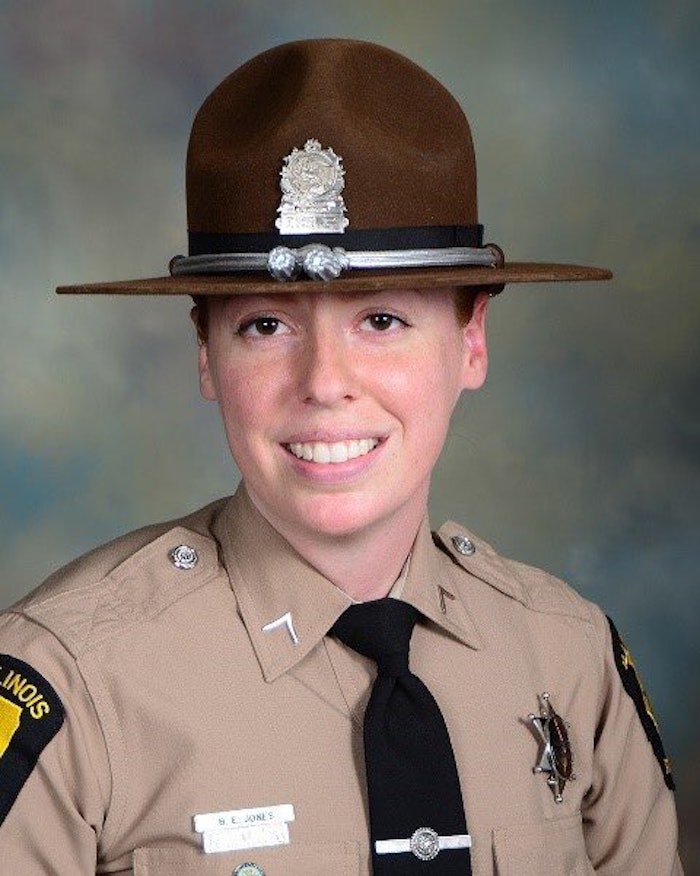 A truck driver has been charged and arrested for his involvement in the March 28 death of an Illinois State Trooper.
According to a press release from Illinois State Police, trucker Craig Dittmar was charged with two counts of reckless homicide and one count of operating a commercial motor vehicle while fatigued, causing death.
An arrest warrant was issued on April 11 with bond set at $250,000. Dittmar was taken into custody later that day.
On March 28, at approximately 12:20 p.m., ISP trooper Brooke Jones-Story was conducting a commercial vehicle inspection on the side of U.S. Highway 20 and was standing outside her squad car when she was allegedly struck and killed by Dittmar's truck.
Dittmar was charged at the time for improper lane change and violating Scott's Law, which requires drivers to slow down and move over for emergency vehicles.
Illinois State Police mourn the loss of Trooper Brooke Jones-Story #5966.

She was struck by a truck tractor semi trailer while outside of her squad car on a traffic stop on US Route 20 near Freeport, IL.

Rest peacefully. We will never forget you.

End of Watch 3-28-19 pic.twitter.com/8WUNBmRW6S

— IllinoisStatePolice (@ILStatePolice) March 28, 2019