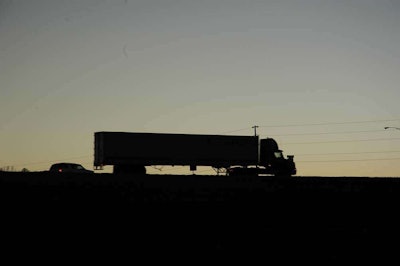 The Federal Motor Carrier Safety Administration has renewed an exemption for packaging company WestRock to allow its Chattanooga, Tennessee, paper mill drivers to occasionally work up to 16 consecutive hours and return to work with less than 10 consecutive hours off duty.
WestRock, formerly RockTenn, first received the exemption in 2012, and its drivers have operated under it since.
The exemption applies to the company's shipping department drivers who drive between its shipping and receiving departments, which are on opposite sides of the Chattanooga paper mill. The drivers are required to travel on a public road for approximately 275 feet in one direction to shuttle trailers between the departments.
FMCSA, in its decision to renew the waiver, says the exemption "is comparable to current HOS regulations that allow certain 'short-haul' drivers a 16-hour driving 'window' once a week and other non-CDL short-haul rivers two 16-hour duty periods per week."
The renewal is effective through April 16, 2024.