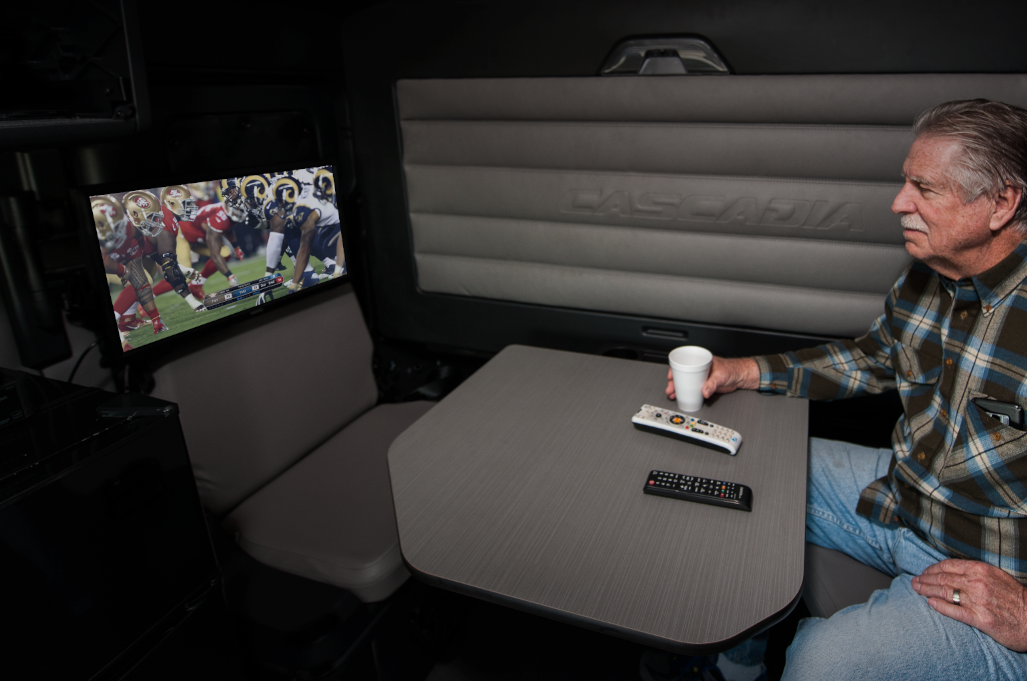 Owner-operators can now subscribe independently to EpicVue's in-cab satellite TV service, the company announced this week.
The service for owner-operators is offered in three monthly subscription packages. After upfront hardware and installation costs, there is no contract and no activation or cancellation fees.
Drivers can select a channel lineup with more than 100 channels of DirecTV programming, including Showtime and the NFL Sunday Ticket available, stationary or InMotion dish tracking, and whether they want a DVR for recording programming. More on EpicVue's channel packages can be found here.
Owner-operators also have the option of installing EpicVue hardware themselves or using a professional installation option offered at 10 TA-Petro locations for a flat rate of $180.
EpicVue says discount programs are available through a number of associations, including the American Association of Owner-Operators, the Truckers Service Association and the National Association of Independent Truckers.
A special promotional program for drivers interested in the EpicVue service will be offered in conjunction with the Great American Trucking Show in Dallas on Aug. 22-24.