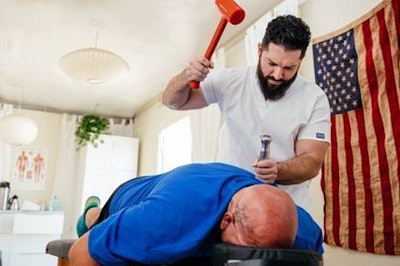 Trucking news and briefs for Tuesday, Sept. 24, 2019:
Volvo touts dynamic steering system with high-profile chiropractor
More than eight out of ten truck drivers suffer pain, mostly in their backs and necks, according to a new Volvo Trucks survey, with four in ten questioning whether they could continue in trucking in the short term as a result. The company hoped to raise awareness of the problem with the help of Dr. Beau Hightower, a chiropractor known for working with mixed-martial-arts athletes and well-known on Youtube. Volvo facilitated a mobile clinic with Hightower at a busy truck-stop in New Mexico, in part resulting in the somewhat whimsical neck- and back-hammering video above.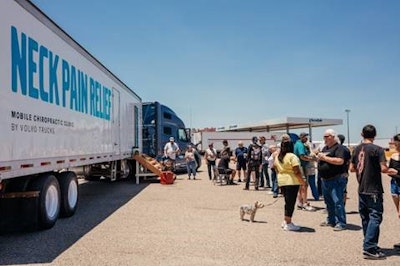 More seriously, professional drivers "are pushing their bodies to the limit," Hightower says. "Over time they can develop serious muscular imbalances, which creates bone problems. They can have nerve issues where they start to lose the feeling in their hands, and headaches could start showing up. It's very important that we get these people, who are the backbone of our economy, the care and improved driving technology they need."
The effort with Hightower highlights Volvo Dynamic Steering, the company says, which helps mitigate the constant counter-steer required with bumps and potholes, and wear on shoulders and wrist joints fighting wind shear. Additionally, says Fredrik Klevenfeldt, Volvo's director of brand and marketing communications, VDS helps mitigate the need to wrestle the wheel against "the static forces of heavy loads at low speeds."
The VDS system reads inputs from the steering wheel up to 2,000 times per second and supplies power from an electric motor to compensate for outside forces, such as unevenness in the road surface and vibration in the steering wheel. When driving at low speeds in reverse or close-quarter maneuvering, steering wheel resistance is reduced by 85 percent, the company says.
SmartCap's "LifeBand" headgear measures brain activity
The Australian company SmartCap Technologies is moving into the U.S. trucking market, the company says. SmartCap's wearable technology purports to provide fatigue measurements in real time to operators and drivers using Electroencephalography (EEG) to measure electrical activity in the brain.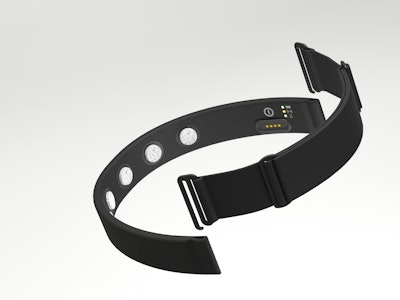 SmartCap CEO Tim Ekert declares confidence in the company's ability to "transform the American trucking industry," reducing fatigue risk for drivers and employers. Eliminating so-called "microsleeps," uncontrollable events that occur for 1 to 10 seconds often when a driver is fighting to stay away, is the tech's promise, the company says. "
SmartCap's technology was originally developed to overcome limitations of other fatigue monitoring systems in the mining industry. Over the past decade, it's been put to use by some of the world's biggest companies, from mining to road transport. SmartCap will be exhibiting at the American Trucking Associations (ATA) 2019 Management Conference & Exhibition (MCE) at the San Diego Convention Center next month.
17 drivers named to NASTC Driver of the Year Team
Seventeen drivers have been recognized by the National Association of Small Trucking Companies. Combined, they have logged more than 46 million accident-free miles and have 404 years of experience.
Among those named to the NASTC's Driver of the Year Team for 2019/2020 are:
Art Riley, ABR3 Enterprises
Henry Kuperus, Brenny Specialized
Mark Subak, Chicago Xpress
Craig Lackey, Cowen Truck Line
Daniel L. Mavis, DL Mavis Trucking
Logan Wilson, Emmett Wilson Trucking Co.
Kevin V. Johnson, Gold Standard Transportation
Brenda Law, Grammer Industries
James Parker, G.R.T. Trucking
Roger Barlow, Hodges Trucking Company
Tony Natekin, Infinity Carriers
Michael Peterson, Long Haul Trucking
Luis R. Gaona, P & B Dedicated Services
James Chabitch, PTI Dedicated Services
Tim Draper, Smothers Trucking
Jeremy Hanicq, Store & Haul Company
Debbie Desiderato, Walkabout Transport
The drivers will be recognized at the NASTC's 29th annual conference Oct. 31 through Nov. 2 at the Downtown Sheraton in Nashville.