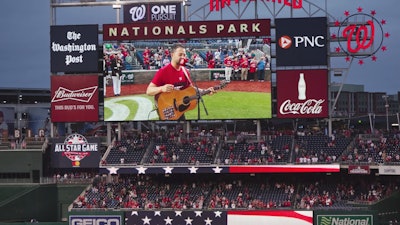 Trucking news and briefs for Wednesday, Sept. 25, 2019:
TruckPark updates with new partnership, space visibility
The TruckPark parking info and reservations service announced a partnership with StoreMyTruck.com, which has joined with the company to provide TruckPark users access to more than 40 reservable and secure locations across the country now, with another hundred locations by spring of 2021, the company says.
Most of the "additional parking facilities," says TruckPark founder and CEO Anthony Petitte, "will not only increase our supply but provide more safe and secure parking for drivers with dedicated routes in the South and Southeast."
Benefits of the partnership, according to TruckPark:
Significant boost of visibility for reservable and secure spaces in the busy Atlanta and Charlotte metros
Real-time visibility of reservable and secure truck parking across the southeast
Reduced parking-related costs for drivers, even as parking demand continues to increase.
Love's offering cheaper coffee for National Coffee Day
Love's Travel Stops is celebrating National Coffee Day by offering customers a large (24-ounce) coffee or hot beverage for just $1 on Sept. 29-30. On both days, sales of hot beverages will go to Love's 20th annual Children's Miracle Network Hospitals campaign.
My Love Rewards members can use a free drink refill credit for the purchase and Love's will donate $1 to CMN Hospitals on their behalf.
Trucker sings National Anthem at MLB game
Dion Saiz, a longtime FedEx Freight driver, was part of recent National Truck Driver Appreciation Week ceremonies held before the recent Washington Nationals vs. Atlanta Braves Major League Baseball game at Nationals Park in Washington, D.C. Saiz, from Albuquerque, New Mexico, performed the National Anthem before the game.
Also at the game 2018 National Truck Driver of the Year David Boyer of ABF Freight, the 2019 National Truck Driving Championships Bendix Grand Champion Scott Woodrome of FedEx Freight, the National Tank Truck Driver of the Year Barbara Herman from K-Limited Carrier, were recognized.