Trucking news and briefs for Thursday, Sept. 26, 2019:
Army/Air Force Exchange Service driver named NPTC all-star
Edward R. Carley III, a driver for the Army & Air Force Exchange Service's West Coast Distribution Center, was honored among the team of 2019 National Private Truck Council All-Stars.
The annual award recognizes private fleet drivers who exhibit an exceptional commitment to safety, compliance and customer service. The nomination process allows each organization to nominate only one driver per year. The Exchange, the Department of Defense's largest retailer, operates the 12th-largest private retail fleet in the U.S., according to the Army.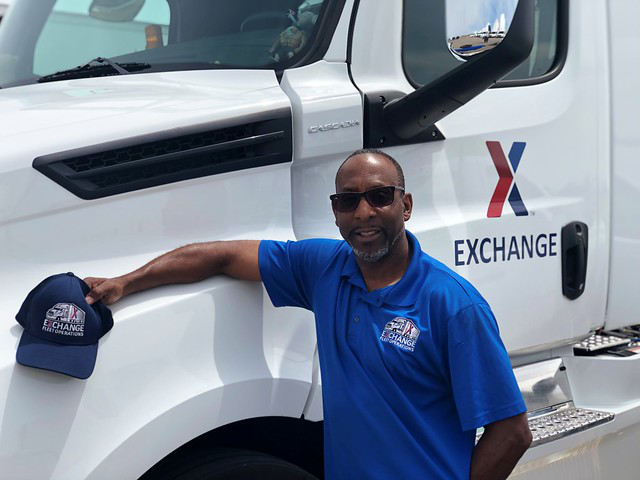 When Carley, of Sacramento, Calif., found out his foreman had nominated him for the award, he didn't realize it was a national award. "It's slowly sinking in," Carley said. "This is an honor that shows all the sweat and tears and long hours pay off." Carley's been with the Exchange since 1996, after joining the Army as a young man, where he learned to drive trucks. He served more than 11 years in active duty, reserves and National Guard.
"Because I grew up in the military and served myself, I think I have more insight on what to expect on military installations," Carley said. "I have a mission to take care of the troops, and the Exchange allows me to continue to do that."
RoadSync adds more billing, payment options
RoadSync, a digital payment platform for the logistics industry, including trucking, has added direct billing and automated clearing house (ACH) payment capabilities to its service.
The new direct billing feature allows customers to track payments and charges over time, bundle them into invoices and bill on a weekly or monthly basis. The ACH feature gives RoadSync users the ability to choose automatic recurring payments and pay straight from the bank.
Payments with RoadSync can now be made with credit card, debit card, check or ACH.
RoadSync allows money to flow quickly and securely between freight handlers and owner-operators, trucking companies and truck repair shops, brokers and other combinations therein.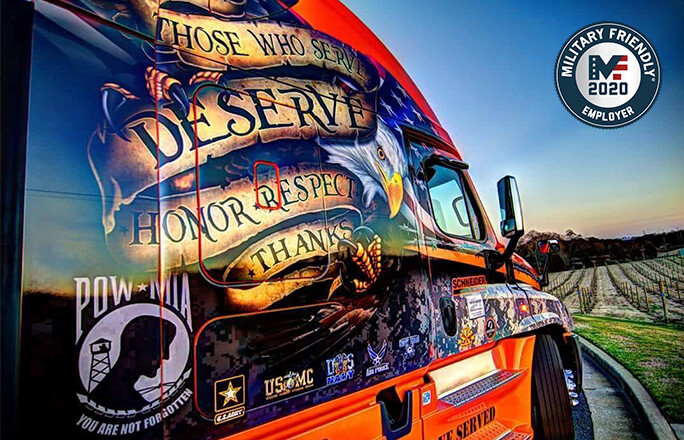 Schneider named Military Friendly Employer
For the 13th time, Schneider has been named a Military Friendly Employer by VIQTORY, a business that connects the military community to civilian employment. The award recognizes companies that demonstrate positive employment outcomes for military veterans and their families.
Some things Schneider does to support employees with military backgrounds include converting military experience to Schneider driving experience credit toward starting pay; guaranteed home time for weekend drill and annual training, with no time off required; extended benefits and differential pay if deployed for up to 18 months; and GI Bill benefits available through the Veterans Affairs Apprenticeship Program.