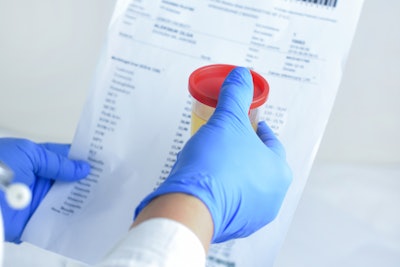 Starting Jan. 6, the federal government will institute new protocol for how fleets must perform background checks on prospective employee drivers and owner-operators.
The Drug and Alcohol Clearinghouse will establish a database of drivers who've failed or refused a drug test. Fleets of all sizes will be required to query the database for all new driver hires and yearly for existing drivers.
Also included will be information on drivers who've been cited for violating alcohol laws specific to trucking. There also will be information on whether a driver has completed the return-to-duty process after a positive drug test or alcohol violation.
Fleets currently are required by law to call prospective drivers' prior fleets to perform background checks regarding failed drug tests, but that system has gaping holes. For one, fleets can skip making that call and likely not be found out. Likewise, a prior employer might not provide accurate information regarding the driver. Lastly, a driver applicant rejected after testing positive for drug use can abstain from drugs long enough to pass a test and be hired.
Here's what owner-operators and small fleets will have to do to remain compliant.
One-truck independent operators
Independent owner-operators already are required to participate in a drug testing consortium or other third-party administrator program.
Under the clearinghouse, independent single-truck operators will need to first register as a company. Then they'll need to designate a consortium or TPA to handle the annual queries required for all CDL holders. The drug tester also will be responsible for uploading any positive drug tests to the clearinghouse, says Lucas Kibby of drug screening provider Clean Fleet.
Single-truck independents also will need to notify their consortium or TPA they've been tapped as the trucker's designee and amend any contracts to spell that out, says Kathy Close, editor of transportation safety for J.J. Keller. "You can designate them, but they need to be contracted to do so," she says.
Lastly, independents will need to purchase queries to allow their consortium or TPA to ping the database annually. Queries cost $1.25 each and can be purchased in bundles.
Leased owner-operators
Leased owner-operators simply will need to create a clearinghouse account, though it's not explicitly required. However, any truck driver will need an account to switch fleets  because the new fleet will need to query that record, says Joe DeLorenzo, FMCSA head of enforcement. Having an account also allows the driver to ensure there's no inaccurate information in their account.
When switching carriers, drivers will need to authorize fleets to run a query on their CDL within the database. Likewise, they can provide consent for the fleet's future annual checks, though that also can be done in writing for drivers who do not have a user account and were at the fleet prior to Jan. 6.
"Basically, a leased owner-operator is treated the same as a company driver," as far as the clearinghouse is concerned, Close says.
Small-fleet operators
For fleets of any size, even a small-fleet owner who doesn't have operating authority, full compliance with clearinghouse regulations is mandatory. This means even a two-truck fleet must perform a full query on every new driver hire and at least a limited query for every current driver yearly.
Small fleets will need to register as an employer in the clearinghouse. They'll also need to purchase the $1.25 queries. Small carriers can handle the administrative processes in-house or outsource drug screening to a consortium or TPA. If outsourced, that provider will need to be designated in the clearinghouse and be contracted as the designee.
By Jan. 6, fleet policies must state that any verified positive drug tests, drug test refusals and alcohol violations will be submitted to the clearinghouse. The policy must be explained to drivers by Jan. 6, Close says.
Until January 2023, fleets still must call driver applicants' prior employers to ask whether they failed or refused a drug test. After that, the requirement ends.
Queries to the database
The CDL Drug and Alcohol Clearinghouse will begin to be populated Jan. 6 with uploads of positive drug tests, test refusals and alcohol violations.
If a driver successfully completes a return-to-duty process after a drug or alcohol violation, that information also will be available, including the final verified negative test. Should a driver fail a drug test and complete the return-to-duty process, that information will remain in the database for three years. If a driver has a positive drug test and does not complete the return-to-duty process, the information will remain in the database permanently.
Carriers can perform two types of queries to the clearinghouse. A full query is required of all new hires. Full queries provide all details of any information within the database correlated with a driver's CDL number.
Limited queries, required of all drivers annually, show only if there's information about a driver in the database. If there is, a carrier then can ask for a full query. A driver's annual query must be done within a year on their hire date, or another 12-month period determined by the employer.
Drivers will be notified via email or postal mail if information is added or revised in their account. The rule allows for drivers to petition to correct any records.
FMCSA says the clearinghouse and its procedures meet federal standards for data privacy protections.