Trucking news and briefs for Wednesday, Jan. 22, 2020: 
Diesel prices see little impact from rising U.S.-Iran tensions
The recent spat between the United States and Iran is not expected to impact retail diesel fuel prices in the U.S., according to fuel pricing experts.
The Department of Energy's Energy Information Administration (EIA) said in its most recent weekly update that the U.S. drone strike that killed Iranian General Qasem Soleimani and the Iranian retaliation strikes on bases in Iraq "increased uncertainty about potential disruptions to oil production and shipping in the Middle East." The price of crude oil jumped to $70 per barrel immediately after the events but quickly settled back to near the December average of $67 per barrel.
Tensions have subsided in recent weeks after the Jan. 3 strike by the U.S. that killed Soleimani.
EIA notes that it does not forecast supply disruptions, such as those that could be caused by further unrest in the Middle East, and that any physical supply disruptions would put upward pressure on oil prices.
Chris Lee, vice president of marketing for ProMiles, said growing energy independence in the U.S. has helped stave off price increases stemming from Middle East geopolitical issues.
"The U.S. is nowhere near as dependent on foreign oil as we were 15 to 20 years ago," he said. "There was [no price change] worth noting as a result of the attacks. We've ramped up production over here to a point where we don't need their oil."
EIA and ProMiles' weekly diesel price updates reflect the lack of impact in the weeks following the Iranian events. Diesel prices across the U.S. have actually fallen in the weeks following the attacks, with both firms noting approximately 3-cent decreases since the attacks.
New Jersey punts on 'ABC' contractor test
Monday, January 20, the New Jersey governor signed into law a package of bills aimed at shoring up state protocols around the independent contractor classification of workers across industries. Notably, among that package was not New Jersey State Senate Bill 4204, which would have codified an independent contractor classification test like the one in California's Assembly Bill 5.
The principal sponsor of S. 4204, State Senate leader Stephen Sweeney, told the NJ.com outlet he expected to reintroduce the ABC test bill in the new session of the state legislature. The bill's failure in New Jersey follows news last week in California that A.B. 5's ABC test, problematic for traditionally leased owner-operators based in the state or leased to companies domiciled there, will not apply to trucking pending federal court challenges from the California Trucking Association and owner-operators that argue federal law preempt's the state rule's application to trucking.
The new independent contractor classification legislation in New Jersey imposes various penalties on companies for intentional misclassification of employees and empowers the state with a variety of new punitive measures for doing so. The new bills also place requirements on employers relative to the posting of information about misclassification and enhance tax-information-sharing protocols between state departments, among other measures.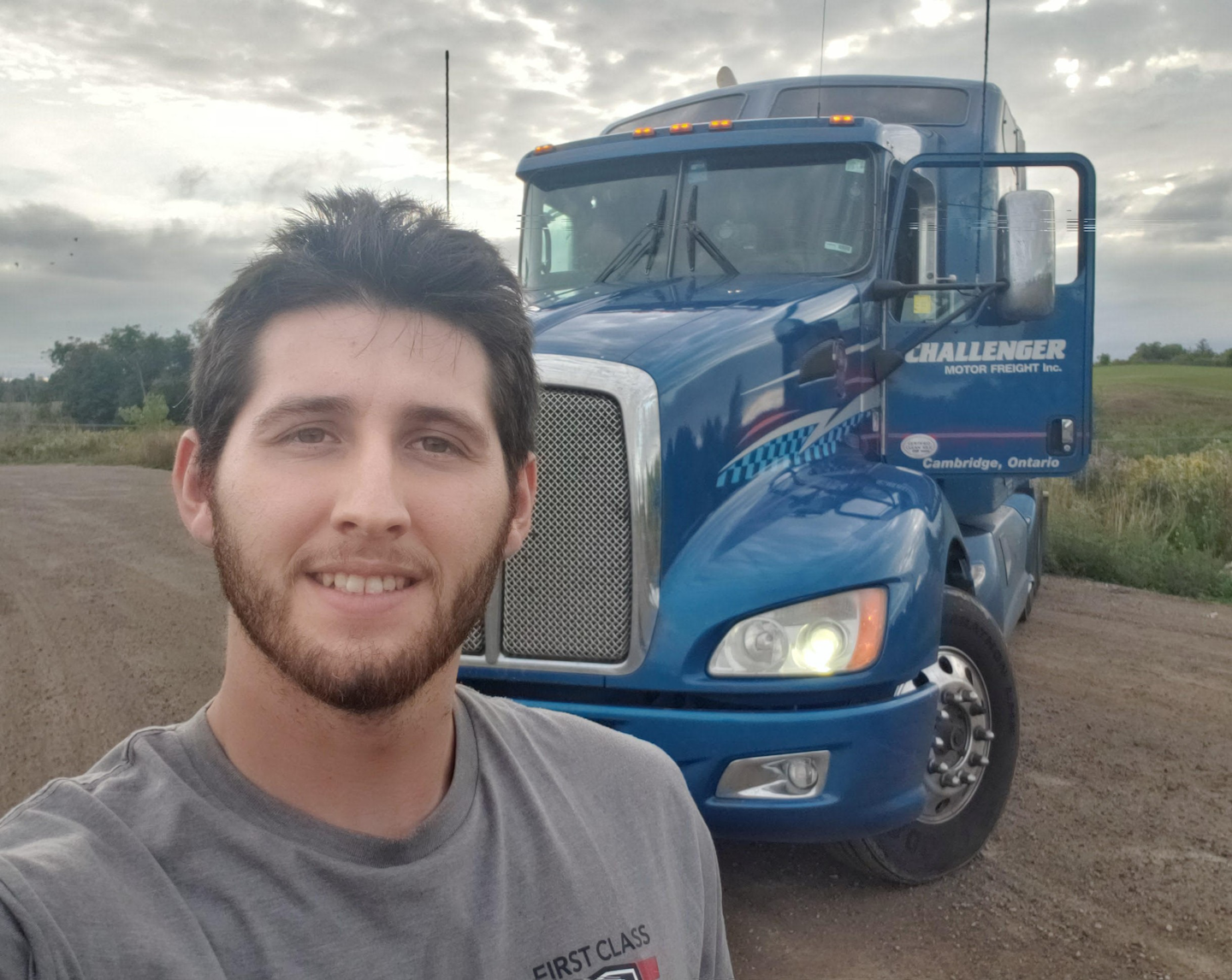 Driver acknowledged for helping motorists following crash
Challenger Motor Freight truck driver Linden O'Donnell has been named a Highway Angel by the Truckload Carriers Association after he stopped to help motorists following a crash that resulted in a vehicle fire.
Early on the morning of Aug. 21, O'Donnell was driving westbound on I-280 near Harrison, New Jersey. He was in the right-hand lane when a vehicle passed him going 60-65 miles per hour, and he noticed about 500 feet ahead an SUV was stalled in the left lane, sideways, in the path of the passing car.
O'Donnell noticed the driver wasn't making any evasive moves to avoid the stalled SUV and t-boned it. The occupants of the SUV were already standing on the shoulder away from their vehicle. O'Donnell pulled over, grabbed his reflective jacket and ran over to the scene.
He said there were five people in the second car. "The driver appeared to be incoherent and impaired, and some of the passengers looked like they had broken noses," he said.
He managed to open one of the doors and saw flames coming from under the hood of the car, so he grabbed his fire extinguisher to knock the flames back for everyone to get out.
O'Donnell stayed on the scene until emergency personnel arrived. He learned that the stalled SUV had been involved in a one-vehicle accident further back and 911 had already dispatched police.
For his willingness to help, TCA presented O'Donnell with a certificate, patch, lapel pin and truck decals. Challenger Motor Freight also received a certificate acknowledging their driver as a Highway Angel. EpicVue sponsors TCA's Highway Angel program.
Averitt Express donates over $1 million to St. Jude
Tennessee-based carrier Averitt Express announced recently it donated just over $1 million to St. Jude Children's Research Hospital through employee contributions.
The fleet raised $1,000,001 in 2019, setting a new record for the company as its largest-ever donation to the hospital. Averitt has either matched or set a new record for its St. Jude donation for five consecutive years. The company's previous record was $750,001.
The donation was funded by weekly contributions from Averitt employees as part of Averitt Cares for Kids, the company's charitable giving program. More than 96% of Averitt employees participate in the program, giving $1 per week to help St. Jude and other causes.
Since Averitt Cares for Kids began in 1987, it has contributed close to $11 million overall to numerous charities, including more than $8 million to St. Jude.