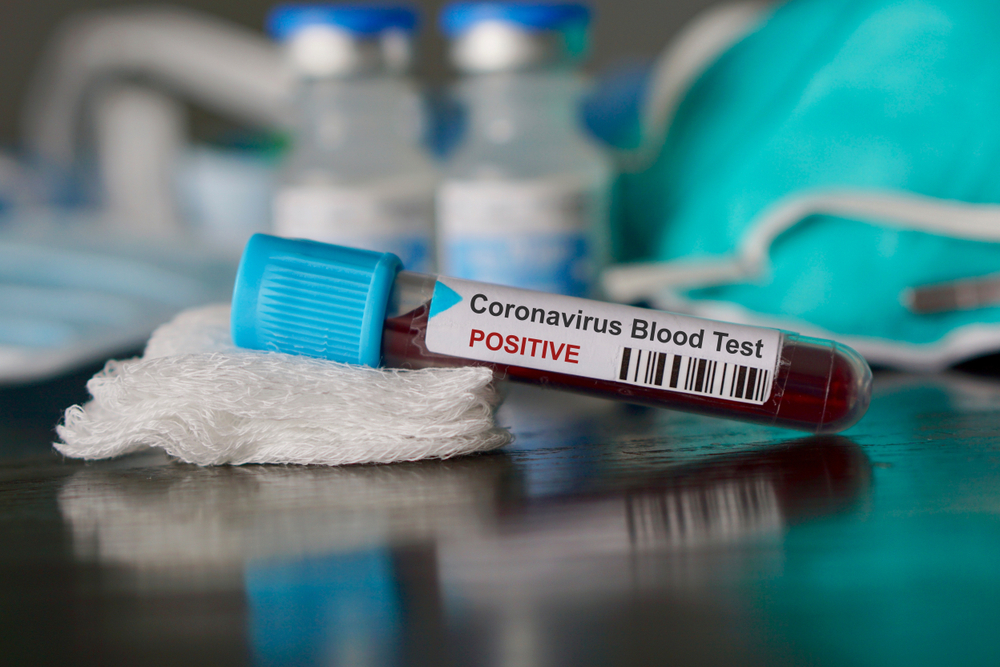 Analysts are hesitant to predict much about freight demand and rates since no one knows how far the COVID-19 outbreak will spread, but the immediate forecast is dismal.
In light of the spreading coronavirus, organizers of the Mid-America Trucking Show in Louisville, Kentucky, say they are working to ensure the safety of the thousands of attendees expected at the March 26-28 show. Additionally, two of the larger truck stop chains say they're taking precautions with hygiene to protect customers and employees.
The virus has infected 164 people in the United States with 11 deaths – 10 in Washington state and one in California, according to Friday's count by the U.S. Centers for Disease Control. CDC says cases have ranged from mild symptoms to severe illness and death. Within two to 14 days after exposure, those infected may begin to have fever, coughing and shortness of breath.
An extended slowdown in shipping from China due to the COVID-19 outbreak will likely keep rates low and have a negative impact on the economy through March and April, according to analysts with FTR in an FTR State of Freight webinar Thursday.

Click here to view our full coverage of the coronavirus' impact on the trucking industry from the leading industry publications of Commercial Carrier Journal, Overdrive, Truckers News and Trucks, Parts, Service.
 The trade war with China has pushed U.S. manufacturers to find alternative sources outside of China for products, which has partially mitigated the impact of immediate disruptions in the supply chain, says Avery Vise, vice president of trucking with FTR. Some supply chains, though, are still heavily dependent on China, he says.
Truck utilization and rates could soften before a turnaround, Vise says.
"Utilization appeared to bottom out a couple months ago, but we might see a double dip or a shallowing of recovery in the near-term," he says. "Weaker recovery in utilization could have near-term implications on rates."
In the next month or so, retail, manufacturing and wholesale inventories will begin to fall, says Eric Starks, chairman and CEO of FTR. "The upside is a rundown in inventories that will have to be replenished," he says. "If the market stabilizes within the next month, and it takes several months to get back to normal, we could see a surge" into the year's third quarter.
Extra pressure later in the year to replenish inventories could reduce capacity, causing "longer-term stress on utilization and rates," Vise says.
"It's the scope of the coronavirus impact that determines how long this goes," he says. "There is a potential for upside for carriers that weather the storm over the next couple months. We already expected a firming of utilization, and there is at least a potential for accelerated freight demand for catch-up."
The risk that the coronavirus presents, however, is if it becomes a pandemic that is not contained by mid-summer. Vise says the effects of a long-term recovery are still unknown. "Rates don't go up if there's not any freight pressure to push them up," he says.
Contagion concerns have led to the cancellation of trade shows, though MATS isn't one of them. Globally, organizers "have cancelled or postponed at least 440 trade shows and exhibitions," reports the Wall Street Journal, citing a German expo trade magazine.
MATS organizers are encouraging would-be attendees "to take the necessary precautions to avoid the spread of the virus and avoid the show if they are sick."
"We will continue to monitor the spread of the virus as it develops and will take whatever measures are necessary to ensure the safety of our participants and our community," MATS management says.
Organizers also note they are working with the Kentucky Expo Center to monitor cleanliness of the venue and to implement additional disinfectant schedules for public surfaces. Additional hand sanitizing stations will be placed in high-traffic areas.
The only impacts on MATS from COVID-19 so far are travel restrictions that will keep some international exhibitors, specifically those from China, from being able to attend. Organizers say China-based companies make up 5% of exhibitors.
Pilot Company says it is "taking proactive measures to minimize potential risks and maintain daily business" at its truck stops as it monitors the situation daily.
"We are reinforcing proper cleaning procedures and sanitation methods," Pilot said in a statement to Overdrive. "Additionally, we have hand sanitizer dispensers for public use near the restrooms at our locations and working closely with our suppliers on inventory contingency plans. We will continue to follow the advice of global and local health authorities as the situation evolves and take preventative measures as necessary."
TravelCenters of America, which has taken similar steps, has "issued safety alerts highlighting items including proper hygiene practices, sanitation recommendations and thorough cooking procedures," the company said in a statement. "We're closely following CDC and WHO guidelines and have a system in place to monitor our employees' international travel history and health concerns related to COVID-19."