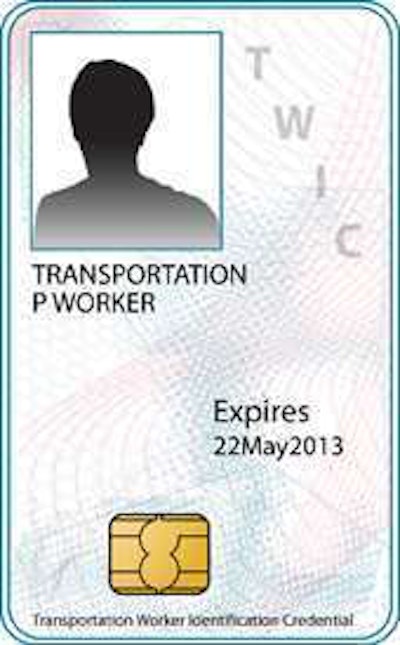 Trucking news and briefs for Monday, March 9, 2020:
TSA allowing TWIC to satisfy hazmat endorsement requirements
The Transportation Security Administration issued an exemption this month that allows states to issue hazardous materials endorsements (HME) to individuals with a valid Transportation Worker Identification Credential (TWIC). The exemption allows TSA to conform with the TSA Modernization Act, which permits states to issue a HME to an individual following TSA notification that he or she does not pose a threat, or "if the individual holds a TWIC issued by TSA."
The agency says it intends to update its regulations to reflect the change, and the exemption issued March 1 is in place until those changes can be made.
With the exemption, individuals with valid TWICs will not have to submit information, biometrics and fees to TSA because they have already completed the appropriate security threat assessment, which includes criminal, immigration and terrorism checks.
Circle Logistics, Knight-Swift testing 'Book Now' freight feature with DAT
The DAT Book Now automated freight tendering feature will be available to all freight brokers to offer quick booking options to carriers at a particular rate in June. In the meantime, Circle Logistics is reportedly among entities working with DAT on piloting the system. DAT and Knight-Swift announced last month it would be part of the pilot program.
The automated freight-tendering technology seeks to minimize and/or eliminate phone calls, negotiations and other manual processes for freight brokers and carriers. The system allows carriers on the DAT network of load boards to search for freight and lock in a rate with the click of a button on their mobile or desktop device, an "additional responsive service to our customers, especially for freight that needs to be covered during non-standard business hours," notes Eric Fortmeyer, co-founder of Circle Logistics.
Starting this month, loads from Circle Logistics through its TMS partner, Transport Pro, will be available for automated booking on the DAT network of load boards.
New Love's opens in Nebraska
Love's Travel Stops this week opened a new truck stop in Schuyler, Nebraska, off of U.S. Highway 30. The new store offers an additional 59 truck parking spaces to the region.
In addition to truck parking, the store also offers Chester's Chicken and Subway restaurants, six diesel bays, six showers, laundry facilities and more.
Dog adoption event to be held at MATS
A Mutts4Trucks adoption event will be Friday, March 27 from 10 a.m. to 1 p.m. during the Mid-America Trucking Show, which is held at the Kentucky Exposition Center in Louisville. The show runs March 26-28.
Adoption fees for puppies will be $100 and adult dogs will be $50. To adopt, you will need a current government-issued photo ID and to fill out a form at the event.
Mutts4Trucks is a program sponsored by Mobil Delvac and Pedigree and is meant to pair shelter dogs with truck drivers.