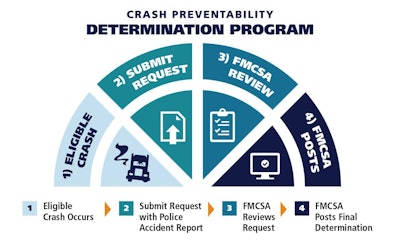 Trucking news and briefs for Monday, May 4, 2020:
Truckers acknowledged by White House on Day 3 of ongoing demonstration

I'm with the TRUCKERS all the way. Thanks for the meeting at the White House with my representatives from the Administration. It is all going to work out well!

— Donald J. Trump (@realDonaldTrump) May 4, 2020
President Trump on Sunday night tweeted in support of truck drivers during ongoing demonstrations catalyzed by difficult market conditions for independent owner-operators, as unprofitably low rates have taken hold. Different groups of truckers held gatherings and (in-some-cases-slow-rolling) convoys over the weekend in and around Washington, D.C., and other cities across the country.
As reported Friday, dozens of drivers took to Constitution Avenue between the White House and the Washington Monument Friday and blew their horns to gain the attention of the Trump Administration, a practice repeated at various times over the course of the weekend. They got that attention with the tweet, but also the small delegation the tweet mentioned, bearing gifts of hats and other memorabilia.
An even larger group of truckers took to the Stevenson Expressway in Chicago Friday in a slow roll trek through the city. Helicopter video from local news outlet ABC7 shows what the outlet calls a "massive procession of trucks" on the interstate in Chicago. Commenters from "The Disrespected Trucker" Facebook group estimated upwards of 300 trucks participating, but official numbers are unclear.
WATCH LIVE: Massive procession of trucks with "Make Trucking Great Again" signs clogs inbound Stevenson Expressway… https://abc7.ws/2YACZKb

Posted by ABC 7 Chicago on Friday, May 1, 2020
Fred Bowerman, a non-trucking organizer of That's a Big 10-4 on D.C., spoke to Overdrive this morning about events over the weekend and said this demonstration well surpassed participation numbers seen in prior D.C. protest and outreach events organized at a grassroots level, including the last two years' 10-4 events. Several different groups have been involved.
Bowerman and a convoy of in the neighborhood of 50 truckers departed the AC&T Travel Center in Hagerstown, Md., late Thursday night, April 30, en route to stage bobtails along Constitution Avenue between the White House and Washington Monument. Another group coming from a second meet-up point in Doswell, Va., at the Doswell Truck Stop, met them downtown. Both convoys were led by past 10-4 participants with experience navigating the route into D.C., Bowerman said this morning, for the wee-hours set-up.
"I never went to bed that night," Bowerman said. "I spent all night parking trucks," about 100 altogether, lining both sides of the street. That morning, he added, "here comes a guy in a nice crisp suit, and I'm assuming it's a Congressman or something." The man turned out to be a representative of the Trump administration — the possibility of an in-person meet with the President himself, particularly after Sunday's tweet, has kept plenty truckers parked there well into today, and will likely continue through the next days to one extent or another, Bowerman believes.
Owner-operator Darrell Muller, hauling with his wife Renae by his side in a 2013 Peterbilt 389, is hopeful for serious market oversight discussion to result from the situation. "The rates will pick back up again," he said, at some point whether something is done or not to reign in unscrupulous freight actors, but the spot market "ought to be made more fair." Whether through a new mechanism like a cap on brokers' gross margins, which Muller favored, or other mechanism, he wasn't sure, but he said he'd seen enough shenanigans in his time to know that something ought to be done. While he wasn't in the dire straits of some in the current market, he spend Saturday and Sunday parked on Constitution Ave. in solidarity.
Bowerman, meantime, when he spoke this morning, was en route back to his home in Northwest Ohio — with plans to return to D.C. with a vintage cabover he maintains as a truck enthusiast.
Stay tuned for further reporting from the event.
FMCSA goes live with crash accountability program
The Federal Motor Carrier Safety Administration, in a notice published on its website Friday, announced it is fully launching its Crash Preventability Determination Program that allows carriers to submit crashes for review to potentially have them removed from their CSA scores.
Under the program, carriers can submit a request for data review (RDR) through FMCSA's DataQ's website with a police accident report and other supporting documentation to have the crash removed from the carrier's CSA score if it is deemed non-preventable. Submitters are encouraged to present police reports, dash cam videos, insurance reports and other evidence.
FMCSA is will review the following crash types that occurred on or after Aug. 1, 2019:
When a truck was struck in the rear
When a truck is hit by a motorist going the wrong direction or making a U-turn or illegal turn
When a truck is hit while legally stopped or parked
When a truck is hit by a driver under the influence
When a truck is hit by a driver who fell asleep, was distracted or had a medical issue
When a truck is hit by cargo, equipment or debris
When a truck hits an animal
When a truck hits an individual attempting suicide
When a truck is involved in a rare or unusual crash type, such as being struck by an airplane or skydiver
Spread of COVID-19 prompts shutdown of Gallup, New Mexico
The city of Gallup, New Mexico, and its some 22,000 residents are on lockdown as the state's governor extended an order intended to help slow the spread of COVID-19. The county in which Gallup is located accounts for some 30% of all COVID-19 cases in the state, according to news reports.
Gov. Michelle Lujan Grisham announced the lockdown Friday, May 1. It was to have expired at noon today but was extended to at least Thursday, May 7, at the request of Gallup Mayor Louis Bonaguidi. The emergency declaration closes all roads into Gallup, limits business hours, restricts how many individuals can travel in a car at once and directs residents to remain at home except for emergency outings.
Interstate 40, which passes through the city in the northwest part of the state, is open but exits are closed. All other roads into the city are also closed, but there is access for trucks.
New Mexico Trucking Inc. shared a message from the state's Department of Transportation that said "trucks can stop and get fuel. They can also make deliveries."
TA-Petro says its store at exit 16 off I-40 is open from 8 a.m. to 5 p.m., and the company encourages drivers to stop at the Petro in Milan at exit 79 from 5 p.m. to 8 a.m. Love's says its location is currently open to local traffic only.
Small number of International severe-duty trucks recalled
Navistar is recalling approximately 130 model year 2019 International HV and International WorkStar severe-duty trucks equipped with certain steer axles that may not be properly lubricated, according to documents from the National Highway Traffic Safety Administration.
The affected trucks are equipped with Meritor MX-14-120 EVO steer axles, the notice says. Insufficient lubrication of the axle could cause damage to the wheel end bearings, which could result in the wheel separating from the axle.
Navistar will notify owners of affected trucks, and dealers will inspect the steer axle hubs for proper fluid level and repair any damaged wheel end components and spindles. Owners can contact Navistar customer service at 1-800-448-7825 with recall number 20503. NHTSA's recall number is 20V-229.
Howes names Tony Justice second hall of fame inductee
Lubricants producer Howes has named trucker and singer-songwriter Tony Justice the second inductee in the Howes Hall of Fame, which the company launched in March to celebrate its 100th anniversary.
Justice hauls for Tennessee-based Everhart Transportation and is a fixture at trucking trade shows and other industry events, where he performs his music for attendees.
"I'm the most blessed guy in the world. I get to live two childhood dreams," Tony says. "I get to drive trucks and make music."
Women in Trucking President and CEO Ellen Voie was the first Howes Hall of Fame inductee.