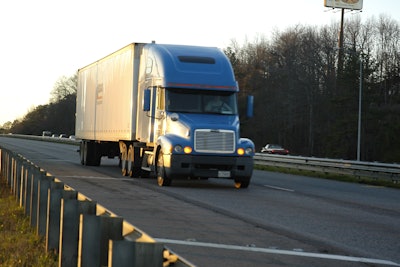 Owner-operators enjoyed a healthy demand during the first quarter, even through March, when the coronavirus shutdowns and quarantines began to hamstring the economy.
Averages from the thousands of clients of financial services provider ATBS showed little change in earnings from the fourth quarter of 2019, and retention of the modest gains achieved since last year's first quarter.
Monthly net income was steady as the year began — $5,000 on average in January, $5,116 in February. It spiked to $5,626 in March, reflecting reports at the time that many fleets remained quite active. Owner-operators serving select sectors, such as food and health care, were busier than normal.
Combining leased and independent owner-operators, ATBS clients' net income for the first quarter was $15,742, or 62.3 cents per mile for the 25,305 miles run.
That income would total almost $63,000 if that pace continued throughout 2020, but no one expects that. Weekly Overdrive surveys since late March have shown severe cutbacks in freight and plunging rates as factories, construction and other sectors have seen major shutdowns. As many as a third of fleets with fewer than 10 trucks have reported shutting down and many others operating far below normal levels.
For ATBS clients, "We know miles dropped significantly – 15%-plus in April," said President Todd Amen. "It's too early to know what this means for net income, but April was a brutal month."
Average monthly earnings during January, February and March for ATBS clients leased to carriers were as follows:
Dry van: $5,191
Reefer: $4,826
Flatbed: $5,731
The firm's clients with operating authority, including all trailer types, averaged $5,404.
Considering that freight demand typically weakens in a first quarter, owner-operators seemed off to a strong start in 2020. First quarter net income of $15,742 was virtually unchanged from the fourth quarter, and up 5.6% from 2019's first quarter.
The global glut of fuel products that emerged with the new year was evident in fuel costs per mile, which dropped from 45 cpm in January to 37 cpm in March. Last year, those costs ranged between 45 cpm and 47 cpm.