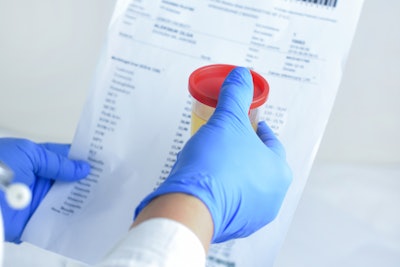 Marijuana use among truck drivers has been on the rise for several years as more states legalize the drug in various forms, analysts contend, and data from the Federal Motor Carrier Safety Administration's Drug & Alcohol Clearinghouse shows the extent to which marijuana-positive drug tests outpace positive drug tests for other substances.
With five full months of Clearinghouse testing data available since the system went into effect in January, FMCSA this month released a report detailing positive drug and alcohol test results reported to the database so far this year. The Clearinghouse includes drug and alcohol violations and test refusals reported by fleets or their designated consortia/third-party administrators and medical review officers.
FMCSA data shows that marijuana is by far the most-used illicit drug among commercial vehicle drivers – a trend that drug testing experts expect to continue. Positive drug tests for marijuana were three times higher than positives for the next-highest drug, which was cocaine.
"This is a trend we have seen for the past few years, and we expect that to continue and the gap to perhaps widen in regard to marijuana," said Tom Fulmer, vice president of business development for drug testing consortium National Drug Screening. "We have also seen increases in cocaine positivity rates in the industry, but not at the same level as marijuana."
According to FMCSA's numbers, marijuana accounted for 61% of the positive drug tests reported to the Clearinghouse from January through May, with 10,388 positive tests out of the 16,984 total positives that include other substances. In total, FMCSA reported 20,678 drug violations from the Clearinghouse, which included actual knowledge reports, drug test refusals and positive drug tests.
Kari DuBois, senior director of client services at J.J. Keller, said the company's internal data shows the ratio of marijuana positives to overall positives is down slightly from the same period last year, from 70% in 2019 to 64% this year. DuBois added that J.J. Keller – which provides drug and alcohol testing services, among other things, for carriers – also has seen "a 36% reduction in DOT positives across the board from 2019 to 2020," including a nearly 42% reduction in marijuana positives. She noted, however, that 2020 numbers could be skewed because of COVID-19.
"Many of our clients paused or delayed random selection testing in second quarter and were not hiring nearly as much as normal, which would have an impact on the results," she said.
While some truck drivers have reported the use of CBD oil could lead to a false-positive drug test, Fulmer said that any positive or false-positive tests due to CBD aren't enough to matter in the overall trend of positive marijuana tests.
"CBD is not seen to be a large or even statistically significant cause of the increase in the positivity rate at this time, even if that is what is being claimed by some," he said. "All drivers know or should know that CBD or even 'medical' marijuana is not a legitimate medical explanation for a positive drug test."
Darrin Grondel, vice president of traffic safety and government relations for the Foundation for Advancing Alcohol Responsibility, speaking as part of the Truckload Carriers Association Virtual Safety and Security Meeting Wednesday, said the benefits of taking CBD over-the-counter are still relatively unknown.
"There are no known benefits for taking CBD over-the-counter," Grondel said, adding there's also some ambiguity on potential legal implications for drivers. "CBD still contains THC and, if tested after recent use, it would come up positive. You cannot take the main ingredients out of the plant."
FMCSA's numbers revealed a low number of alcohol violations in the Clearinghouse – 489 total, made up of 76 actual knowledge reports, 117 alcohol test refusals and 296 alcohol tests with a .04 or greater blood alcohol concentration. Fulmer said he found the alcohol violations number to be fairly low, but he noted that drug test positive results are reported by medical review officers, while alcohol positive test results are reported by employers.
"Since this is the case, either the numbers really are that low or you may have some employers not reporting as they are required to do," he said. "This may be that they do not understand their reporting requirements or that reporting it would mean they have to find and hire new drivers. Either way, this is something to really keep an eye on going forward."
David Owen, president of the National Association of Small Trucking Companies, was surprised the positive alcohol test number was as high as it was, based on his association's experience in testing long-haul truckers. NASTC provides drug and alcohol testing for owner-operators and small fleets.
"A driver that gets in the truck Sunday or Monday and goes out for at least a week and drives 2,000 to 3,000 miles – they just don't drink and drive," Owen said. "They're not allowed to have anything in the truck with alcohol in it, and they don't drink and drive."
He added that the testing window for alcohol is so small, it's difficult to get a positive result, even in a post-accident alcohol screen.