Trucking news and briefs for July 6, 2020: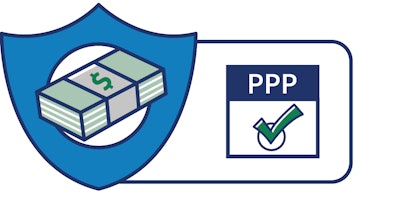 PPP forgivable loan program application deadline extended
Over the July 4 weekend, the President signed into law a bill opposed by just a single rep among both houses of Congress. The near-unanimity was in favor of extending the application period for the potentially forgivable aid loans provided for by the Paycheck Protection Program, administered by the Small Business Administration in collaboration with participating banks, and put in place with the intent of assisting business keep payroll in place through the quick downturn spawned by the response to COVID-19's spread.
The application period previously ended June 30, but with appropriated billions left unspent, Congress elected to reopen it through August 8 with the legislation, titled the "Paycheck Protection Program Extension Act."
The Small Business Administration followed through by reopening the program to borrowers in need of funding this morning, posting this notice on its website: "The Paycheck Protection Program resumed accepting applications July 6, 2020, at 9:00 AM EDT."
For details on revised terms of the program as of one month ago, follow this link to a discussion of what's most important for small business carriers:
Approximately two-week closure to trucks begins today for I-66 Va. rest area
The Virginia Department of Transportation today moved to close off the truck parking area at the Manassas Safety Rest Area on WB I-66 (at MM 48), for approximately two weeks. Trucks, trailers, and other multi-axle vehicles will not be permitted to park at the rest area during the time, VDOT said. The rest area will remain open to passenger and other two-axle vehicles only.
The closure of the truck parking area comes with work necessary to account for drainage related to the Transform 66 Outside the Beltway project. The state DOT planned to utilize message boards on I-66 West to provide advance notice of the closure to those who don't get the word ahead of time. Construction and lane closure updates are available via the Transform66.org site and on Twitter via @VaDOTNOVA.