U.S. Department of Transportation Secretary Elaine Chao will highlight two days of interviews planned on SiriusXM's Road Dog channel this week — tangential to Overdrive's GATS Week events. Chao will be interviewed on Mark Willis' Road Dog Trucking News at 3 p.m. EST Friday.
The satellite radio's Virtual Great American Trucking Show will feature interviews airing 9 a.m. to 7 p.m. EST Aug. 27-28, the final two days of Overdrive's GATS Week. They complement Overdrive's GATS Week programs that continue at 8 p.m. EST through Aug. 28, via Facebook Live.
The appearances of Chao, whose department oversees the Federal Motor Carrier Safety Administration, comes a month ahead of Sept. 29, the day the new hours of service regulations take effect. Those regs will be the topic tonight as Joe DeLorenzo, director of enforcement and compliance for FMCSA, gives a presentation and answers listener questions in a Overdrive's GATS Week program. The session is sponsored by Pedigree Technologies.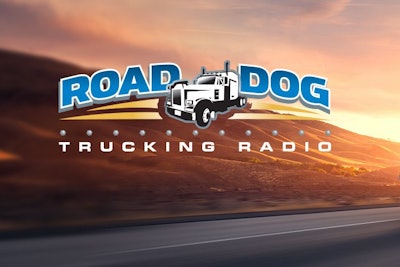 Those who don't subscribe to SiriusXM have an opportunity to listen to its Virtual GATS because the broadcaster is offering a code for a free three-month trial to those who sign up for an Essential Streaming Subscription, said Rory Belfi, senior director of talk programming.
The V-GATS programs will feature interviews on shows hosted by Dave Nemo, Kevin Rutherford, KC Phillips and Willis. Guests will include executives from industry product and service providers, as well as large fleets, including J.B. Hunt, Crete, Landstar and John Christner.
At 5:15 p.m. EST Thursday, Phillips will interview Jason Cannon, editor of Overdrive's sister publication Commercial Carrier Journal and also Overdrive's equipment editor. Max Heine, Overdrive editorial director, will be on Kevin Rutherford's Trucking Business and Beyond show at 12:18 p.m. Friday.
Those interested in registering for GATS Week events can sign up now.