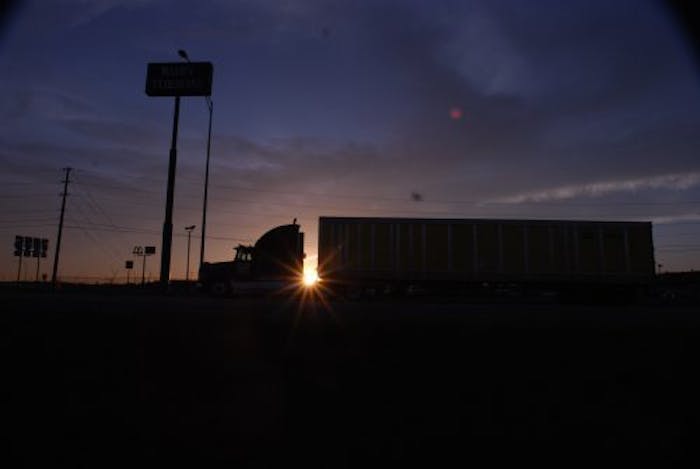 Trucking news and briefs for Thursday, Sept. 17, 2020: 
With HOS changes taking effect in less than two weeks, groups seek to derail them
With less than two weeks to go until an overhauled hours of service rule takes effect, a band of usual suspects has sued the U.S. DOT seeking to derail the new regs. It's unclear whether the groups are seeking an injunction to block them from taking effect or whether they're simply seeking a longer-term ruling against the new HOS regs.
On Wednesday, the Advocates for Auto and Highway Safety announced it had joined the Teamsters Union, Citizens for Reliable and Safe Highways and Parents Against Tired Truckers in a lawsuit against the looming hours of service rule and the Federal Motor Carrier Safety Administration. They're being represented by Public Citizen.
The regs are slated to take effect Sept. 29. They're intended to give truck drivers greater flexibility in managing their on- and off-duty time. The groups suing argue the regs are "not backed by sound science" and "will further exacerbate the already well-known threat of fatigue among commercial motor vehicle drivers."
I-94 EB in Michigan to divert two nights next week
The intersection of I-94 and state highway 60 near Jackson, Michigan, will experience two nights of disruption for traffic along the interstate, most significantly eastbound traffic.
Starting 9 p.m. local time on Wednesday, September 23, the Michigan Department of Transportation (MDOT) will close EB I-94 and reduce WB I-94 to one lane at the WB M-60 ramp on Wednesday night and Thursday morning to install beams. Additionally, the EB M-60 ramp to WB I-94 will be closed and detoured. This work is part of the ongoing I-94 Corridor Project.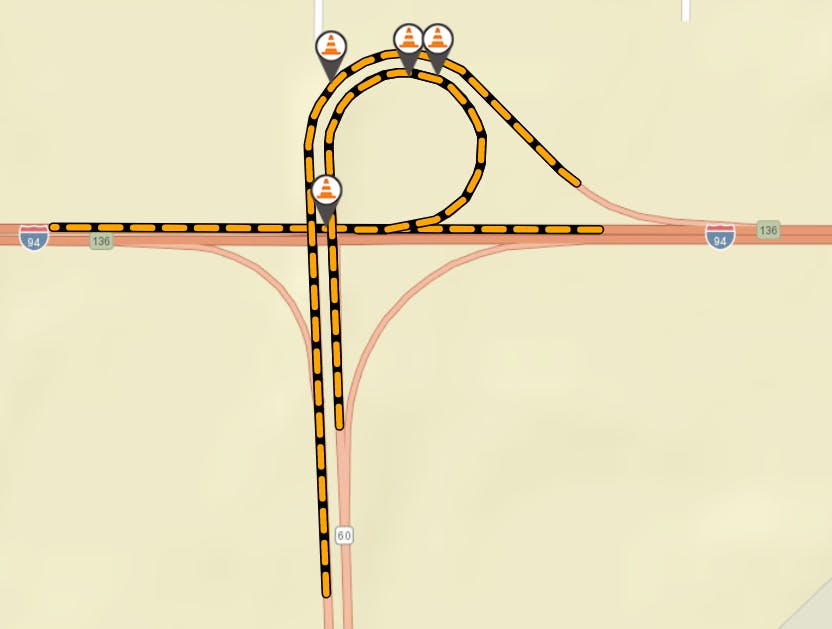 Eastbound I-94 traffic will be detoured to westbound M-60, then to the Michigan Avenue exit and back to eastbound I-94.
M-60 ramp traffic will be detoured from eastbound M-60 to Airport Road and back to westbound I-94. 
The project is slated to culminate by 6 a.m. Friday, September 25.
FMCSA grants waiver to allow mirrorless camera system
The Federal Motor Carrier Safety Administration announced this week it is granting a waiver to Robert Bosch LLC and Mekra Lang North America allowing a digital mirror system that replaces the standard rearview mirrors on trucks.
The companies together created Bosch's Commercial Vehicle Digital Mirror System, which replaces the standard large side mirrors on trucks with two interior monitors and two exterior cameras that are mounted above the cab.
FMCSA says in its decision to grant the waiver that the system "provides CMV drivers with an enhanced field of view when compared to the required rear-vision mirrors" because it eliminates blind spots on both sides of the truck, expands the field of view by an estimated 25% and uses high-definition cameras and monitors with features such as color night vision, low light sensitivity, and light and glare reduction.
Baylor boosts starting team driver pay by 15 cents per mile
Baylor Trucking announced it is celebrating its 75th anniversary by boosting team driver pay by 15 cents to 75 cents per mile starting pay with a $3,000 minimum weekly guarantee.
The company also has an unlimited referral bonus for drivers that pays 5 cents per mile for every mile that a referred driver runs during the first year. Baylor analysis shows the company's current drivers are making an additional $5,800 to $12,000 in referral bonuses per year.
"As we celebrate our 75th anniversary, we are so proud of our professional drivers for delivering the most essential goods to keep America moving," said Cari Baylor, president of Baylor Trucking. "The pay increase is a very substantial hike for the trucking industry and is made possible by a dedicated team of professional drivers and office support staff who provide our customers with the highest level of service."