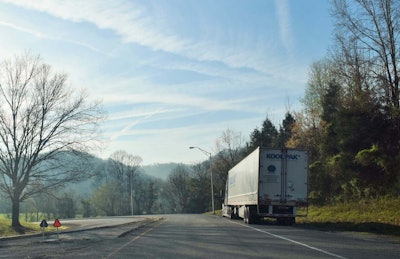 Trucking news and briefs for Wednesday, Oct. 28, 2020:
ATRI: Drivers rank parking, ELDs as top concerns
Owner-operators view truck parking, the ELD mandate and driver compensation as the top issues facing the trucking industry, according to results of the American Transportation Research Institute's annual Top 10 Trucking Industry Issues survey.
Based on survey responses from more than 3,100 industry stakeholders – including owner-operators, company drivers, fleet personnel, industry suppliers and more – the overall top issue facing the industry is the perceived driver shortage.
However, when drivers' issues are separated from carriers' issues, truck parking ranks as the No. 1 concern. This lines up with how owner-operator/independent contractor responded in the survey, and differs slightly from company drivers' rankings, which had parking as their No. 2 issue.
Drivers as a whole ranked driver compensation as the industry's second most pressing issue, which owner-operators ranked as their third concern, compared to being the top concern for company drivers.
ATRI said many drivers said the perceived driver shortage and compensation are linked, and that the solution for recruiting and retaining drivers is to increase pay or modify pay models.
Owner-operators ranked the ELD mandate as their No. 2 concern, which only ranked No. 10 for all commercial driver respondents to the survey. Company drivers ranked detention/delays at customer facilities as their No. 3 issue, which was also the No. 3 issue for truck drivers overall.
The full Top 10 Industry Issues list for truck drivers – both company drivers and owner-operators – is as follows:
Truck parking
Driver compensation
Detention/delay at customer facilities
Hours of service
Driver training standards
Automated truck technology
FMCSA's Compliance, Safety, Accountability program
Driver health and wellness
Speed limiters
ELD mandate
Only three issues that appeared on drivers' top concerns list also appeared on carriers' top concerns list – CSA, detention and hours of service.
"The lack of truck parking is an issue truck drivers directly experience on a daily basis, and therefore it ranks as their top concern, while it does not show up on the motor carrier Top 10 list of issues," ATRI's report says. "Conversely, motor carriers are bearing the financial costs of increased insurance premiums and the need for tort reform, which claim the number four and five spots respectively on the motor carrier list while they do not appear on the driver list of concerns."
In addition to the "driver shortage" being the No. 1 issue according to carriers, other top issues ranked by carriers include: driver retention, insurance cost/availability, tort reform, economy, transportation infrastructure/congestion/funding and driver distraction. –Matt Cole
Sears Seats now standard on several Peterbilt models
Paccar has chosen seats from Sears Seating to be standard in several popular Peterbilt models, including the 389, 367, 365 and the 389 wreck replacement. The seats became standard in these models beginning Sept. 7, 2020.
The Sentry seat line will serve as the standard option for Peterbilt driver and Passenger seats, and the Atlas seat line will be a premium option.
Peterbilt cited "more foam in critical areas," "better lumbar support," "improved adjustability," and "superior suspension" as key reasons for choosing these Sears seats.