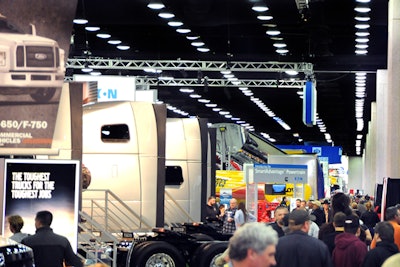 The 50th anniversary of the Mid-America Trucking Show, which was previously set for March 25-27, will be rescheduled due to uncertainty around the ongoing COVID-19 pandemic, show organizers announced Wednesday.
Dates being considered for the show are Sept. 16-18, 2021, or March 24-26, 2022.
Show organizers say a decision will be made by Feb. 15, 2021, on which dates will be most viable for exhibitors and attendees.
"We remain committed to providing timely and transparent communication to ensure that MATS 50th will continue to deliver the level of connection, discovery, and face-to-face value we have all come to expect from the trucking industry's largest annual event," MATS organizers said.
The 2020 iteration of the show was among the first not to happen this year due to the pandemic that began shortly before the event was set to take place.