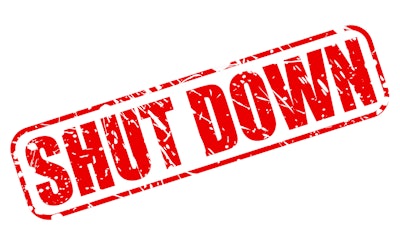 Trucking news and briefs for Tuesday, Jan. 5, 2021:
Arizona-based trucker effectively shut down after fatal crash with bicyclists, positive drug test
The Federal Motor Carrier Safety Administration has effectively shut down an Arizona-licensed truck driver after he was involved in a fatal collision with a group of bicyclists on Dec. 10.
Trucker Jordan A. Barson was employed by RoadRunner Transport AZ, a three-truck carrier based in Lake Havasu City, Arizona.
According to FMCSA's shutdown order, Barson was driving on U.S. 95 in Clark County, Nevada, when he struck seven bicyclists and the riders' escort vehicle from the rear. Five bicyclists were pronounced dead at the scene, and another bicyclist and the driver of the escort vehicle received incapacitating injuries and were transported to a hospital, the agency adds.
Barson was tested by Nevada Highway Patrol officers for controlled substances and was found positive for amphetamine, and – at a level almost 10 times the legal limit permitted by Nevada state law – methamphetamine.
He was charged by the state with five counts of driving under the influence resulting in death, one count of driving under the influence resulting in substantial bodily harm, five counts of reckless driving resulting in death, and one count of reckless driving resulting in substantial bodily harm.
A subsequent investigation of RoadRunner Transport AZ found that neither the carrier nor Barson maintained drivers' records-of-duty status as required by federal regulations.
FMCSA eyes adding rear impact guards to annual inspection requirements
The Federal Motor Carrier Safety Administration is proposing to include rear impact guards as part of required annual inspections for commercial motor vehicles.
While rear impact guards have been required on commercial vehicles for more than 65 years, they are not included on the list of components that must be inspected during the annual CMV inspection, meaning a vehicle can pass an annual inspection with a missing or damaged rear impact guard, FMCSA says. However, operating a vehicle without a rear impact guard would be a violation of the Federal Motor Carrier Safety Regulations (FMCSRs).
According to the agency, in fiscal year 2017, inspectors documented more than 2,300 violations related to rear impact guards and rear end protection, more than half of which were for missing, damaged or improperly constructed components.
"Including rear impact guards and rear end protection in the periodic inspection requirements in Appendix G [of the FMCSRs] will call additional attention to this critical safety component and help ensure that each vehicle is checked at least once a year, improving compliance and helping to prevent fatalities and injuries when rear-end collisions occur," FMCSA says. "Furthermore, including rear impact guards and rear end protection in the periodic annual inspection standards will harmonize U.S. regulations with those in Canada and Mexico, which include rear impact guards and rear end protection as part of their annual inspection programs."
FMCSA is requesting public comment on the proposal, which can be made here through March 1.
Rolling Strong releases free app version
Truck driver health coaching provider Rolling Strong is launching a free version of its app, which allows drivers to gain awareness around health and wellness risk factors and use tools in the app to manage them.
Rolling Strong president Stephen Kane says the free version of the app provides a complete self-awareness health assessment; the ability to manually log food, hydration and sleep; and a CDL medical exam reminder. There are also in-app purchases, he adds, for preventative screenings, coaching sessions and paid competitions.
The premium version of the app is available for $5 a month and features one coaching session per month; GPS locator for health services, workout facilities and more; integration with higi health check kiosks; library of Rolling Strong workouts; and more.
The free version of the Rolling Strong app is available in the Apple App Store and on Google Play for Android devices.