Trucking news and briefs for Tuesday, Jan. 26, 2021:
New FMCSA deputy administrator appointed by Biden administration
Meera Joshi, who formerly ran a high-profile department overseeing taxi and ride-sharing services in New York City, was appointed by President Joe Biden as deputy administrator of the Federal Motor Carrier Safety Administration.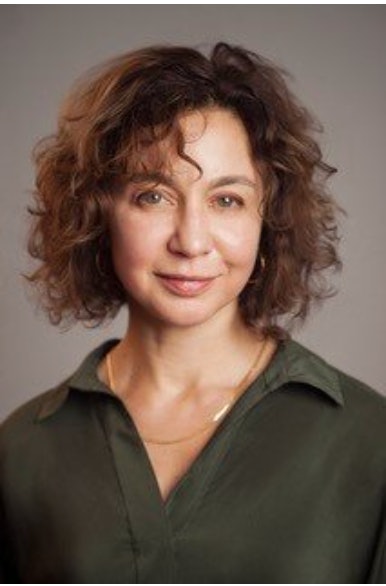 Joshi will oversee the day-to-day operations of the FMCSA until an administrator can be appointed and confirmed by the Senate. Because the FMCSA deputy administrator position is a presidentially-appointed post, Joshi's predecessor Wiley Deck's tenure came to a close when Biden was inaugurated last week.
Joshi takes over from Deck, who had been FMCSA's deputy administrator since acting administrator Jim Mullen left the agency last summer. Mullen replaced Ray Martinez, who was President Donald Trump's original FMCSA administrator and who served for 20 months.
Joshi has been a principal and New York general manager with the transportation firm Sam Schwartz for the past year. She assumed that post after serving for more than five years as chair and CEO of the New York City Taxi and Limousine Commission (TLC). That commission regulated all yellow taxi cabs, as well as the app-based ride-hailing services like Uber and Lyft.
Before serving as CEO, Meera Joshi was TLC's Deputy Commissioner for Legal Affairs and General Counsel. Prior to that, she served as the first Deputy Executive Director of the New York City Civilian Complaint Review Board, the agency tasked with investigating complaints of police misconduct. She also served as an Inspector General for the New York City Department of Investigation and was responsible for overseeing New York City's Department of Correction, Probation, Juvenile Justice, and the TLC.
Speed restrictions in place in Pennsylvania
The Pennsylvania DOT has implemented speed restrictions for all vehicles and right lane only restrictions for commercial vehicles on certain highways due to a winter storm.
PennDOT announced 45 mph speed restrictions and right lane only CMV restrictions are in place on the following roadways: I-81 from I-84 to the New York state line, I-84 and I-380.
TA adds mobile fuel pumping features to app
TravelCenters of America has launched a new feature to its TruckSmart mobile app, allowing truckers to activate the diesel pumps and pay for fuel from their cabs. The new "PumpSmart" feature is designed to save drivers time while fueling at TA, Petro or TA Express locations.
The feature is available for UltraOne loyalty members paying for fuel with commercial payment cards. The app securely stores members' payment information and links to their UltraOne profile, automatically applying loyalty points to a driver's account after fueling.
In addition to the new features, drivers can use TruckSmart to reserve and pay for parking and showers, and check their loyalty rewards balances and Gear level. The app is available for free download from the Google Play or App Store on both Android and Apple devices.
Love's plans to open 50 new travel stops in 2021
Love's Travel Stops plans to open up to 50 travel stops and add more than 3,000 truck parking spaces in 2021, the company announced Tuesday.
The announcement follows a challenging 2020 in which Love's opened 38 new locations, added over 3,000 truck parking spaces and donated several million dollars to fight COVID-19, injustice and poverty, and to help sick and injured children.
"2020 was difficult, but our teams worked together to open new locations, add parking spaces and serve customers despite the pandemic," said Shane Wharton, president of Love's. "In 2021, we'll grow our travel stop network where our customers have asked us to, add new products and services and open new truck care centers to get professional truck drivers back on the road quickly and safely."
In addition to the new travel center locations, the company also plans to open more than 30 Love's Truck Care and Speedco locations; continue to enhance the Love's Connect mobile app; increase fueling options across the U.S. through Trillium, a provider of alternative and renewable fuel supply; and more.