Trucking news and briefs for Friday, Feb. 19, 2021:
DAT offering discount on certain ATBS services
DAT Freight & Analytics and American Truck Business Services (ATBS) have partnered to offer certain ATBS tax, consulting and bookkeeping services at discounted rates.
ATBS will offer three levels of its RumbleStrip tax and bookkeeping services for DAT subscribers. RumbleStrip enables owner-operators and small fleets to streamline their back-office management processes and save time, ultimately increasing profitability, the companies say.
The ATBS packages offered to DAT subscribers include:
Essentials – Created for owner-operators who need basic bookkeeping, monthly profit and loss statements, year-end state and federal tax filing and occasional access to ATBS advisors for tax questions.
Professional – Includes the same bookkeeping and tax services as the Essentials package, with the addition of unlimited individual consulting from a dedicated ATBS Business Consultant.
Enterprise – For owner-operators who have, or are considering, growing from a one-truck operation into a small fleet. This package includes business consulting, bookkeeping, profit and loss statements, bank checking and credit card reconciliation, entity tax return preparation and more. Enterprise clients can purchase additional services such as entity formation, 1099 preparation and payroll services to help manage their growing fleets.
"We are excited to partner with DAT in helping their customers to be the most successful owner-operators they can be," said Todd Amen, President and CEO, ATBS. "Money doesn't come easily in this business but by working with DAT, we will help owner-operators maximize their profitability and minimize their tax liability."
Methanol tanker driver's skill prevents catastrophe
The Truckload Carriers Association has recognized Milton, Florida-based truck driver Morgan Kirkland has a Highway Angel for his skill in preventing a deadly head-on collision while transporting methanol.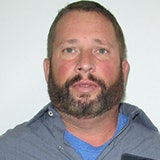 Kirkland was traveling eastbound on U.S. 90 between Pensacola and Pace, Florida, in late September with a light rain falling. While driving across a bridge, only one of the two eastbound lanes was operable due to Hurricane Sally, which had washed out the other lane.
"There was usually a DOT person standing there, monitoring the sides of the road so that no one would use them," Kirkland said.
He noticed a set of lights in front of him, but the rain was distorting them. At first, he thought it was the DOT person on the side of the road. "Before I knew it, the lights swerved, and I realized it was actually a car on the wrong side of the road coming at me full speed. I couldn't tell exactly where he was until the last few seconds."
Kirkland had nowhere to go and had a line of cars behind him. He said he knew if he moved to the side of the road, the people behind him would have been in danger because they wouldn't have known what was coming. All he could do was slow down and get everyone to move over.
"I was able to get a third of my rig into the bad lane, but unfortunately, it resulted in me pinning a vehicle between the bridge wall and the back end of my highly explosive trailer."
Kirkland couldn't avoid a collision as the oncoming vehicle, a Jeep, hit his trailer. "It ripped the entire axle out from under my trailer and just missed my tractor," he said. It scraped along the side of the tank and took out the rear end of the trailer."
He got out of his truck and approached the Jeep, where he found the driver conscious. He told the driver he was hauling methanol, which is very volatile, and instructed hm not to open his door as it could create a spark. Meanwhile, Kirkland said help arrived quickly in mass quantities and everyone was immediately evacuated. The driver of the Jeep was cited for DUI and driving the wrong direction on the roadway.
"My worst fear almost came true, that I would die in this truck," Kirkland said. "What I do for a living scares me to death. I've got six beautiful children ranging from 21 to 5 years old. I've got a loving wife. I thank God for the speedy recovery of the vehicle and emergency management getting there so quickly."
TCA has presented Kirkland with a certificate, patch, lapel pin, and truck decals for his efforts. His employer, Groendyke Transport, also received a certificate acknowledging their driver as a Highway Angel.
Mississippi-based fleet announces new pay program for drivers
Booneville, Mississippi-based Morgan Van Lines has announced a new pay program that increases current drivers' cents-per-mile pay as well as offers higher pay to new drivers based on their tenure with previous carriers.
The program is set up on two levels with the first offering drivers up to 50 cpm if they averaged less than two years of prior verifiable driving experience. Level two pays up to 55 cpm for qualified drivers who averaged two years or more of prior verifiable driving experience.
"We want to recognize and reward the professional truck driver who is not a job-hopper, who stays with a truck line for more than just a few months," said Jeff Palmer with MVL. "These drivers deserve to keep their seniority when they want to move to a better career home."