Trucking news & briefs for June 7, 2021:
Safety award-winning carriers honored at TCA conference
In St. Louis, Missouri, at the ongoing Safety and Security Division annual meeting of the Truckload Carriers Association, fleets in small- and large-carrier categories were honored for outstanding performance in the measure of accident frequency ratios per million miles annually. An overall 1st-place winner will be named in small and large divisions at TCA's annual convention, rescheduled from its usual March date to September 25-28 in Las Vegas, Nevada.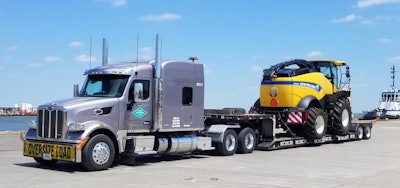 Small carrier division finalists

Annual miles fewer than 5 million miles
1st: Diamond Transportation System, Racine, Wisconsin
2nd: Spring Creek Carriers, Bearnsville, Ontario
3rd: FTC Transportation, Oklahoma City
Annual miles between 5 and 14.99 million
1st: Mill Creek Motor Freight, Ayr, Ontario
2nd: Double Diamond Transport, San Antonio, Texas
3rd: AAT Carriers, Chattanooga, Tennessee
Annual miles between 15 and 24.99 million
1st: Elgin Motor Freight, London, Ontario
2nd: Grand Island Express, Grand Island, Nebraska
3rd: Christenson Transportation, Stratford, Missouri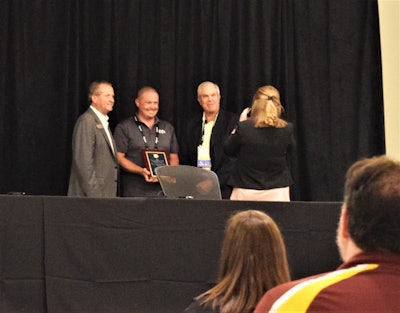 Large carrier division finalists
Annual miles between 25 and 49.99 million
1st: Bay and Bay Transportation, Eagan, Minnesota
2nd: Erb International, New Hamburg, Ontario
3rd (tie): Smokey Point Distributing, Arlington, Washington, with Johnson Feed, Canton, South Dakota
Annual miles between 50 and 99.99 million
1st: Groupe Robert, Rougemont, Quebec
2nd: Wilson Logistics, Springfield, Missouri
3rd: Freymiller, Oklahoma City
Annual miles higher 100 million or higher
1st: Bison Transport, Winnipeg, Manitoba
2nd: May Trucking, Salem, Oregon
3rd: CFI, Joplin, Missouri
Essay contest open to drivers offering cash prize
Leading into National Truck Driver Appreciation Week, September 12-18 this year, Wisconsin-headquartered Acuity Insurance hopes to celebrate hauling work put in amidst the COVID-19 pandemic by sponsoring an essay contest with cash prizes. The contest is open to truck drivers and their families, as well as those with a personal connection to a truck driver. Entrants are invited to submit an essay of up to 500 words. Over $10,000 in prizes will be awarded, including a grand prize of $2,500 for each category.
Entrants will be asked to answer one of the following questions:
How has a truck driver in your life gone above and beyond during the COVID-19 pandemic?
How has someone in your life gone above and beyond in supporting a truck driver or their family during the COVID-19 pandemic?
Winners will also be able to choose from a list of trucking charities to which Acuity will make a donation on their behalf. Entries are being accepted from June 1 until July 21. Submissions will be judged on originality and uniqueness of the story, use of language relevant to the topic, and creativity in how ideas are expressed. For more information, including official rules, judging criteria, and prizes, follow this link.