Trucking news and briefs for Wednesday, Aug. 18, 2021:
ATRI wants to know why truckers choose to be owner-ops
The American Transportation Research Institute is calling on truck drivers to provide information on what drives them to be owner-operators, independent contractors or company drivers.
The research was identified by ATRI's Research Advisory Committee as a top research priority in 2020.
Drivers are asked to provide input through an online data collection form that will measure what job-related factors contributed to becoming an owner-operator, independent contractor, or company driver and whether those expectations have been met.
ATRI says the research will provide valuable insight into understanding how drivers could be impacted by legislative and regulatory actions that may impact the way in which drivers are classified.
"This ATRI data collection initiative will be critical to understanding why drivers choose the type of employment they do," said Tom Weakley, OOIDA Foundation Director of Operations and a member of ATRI's Research Advisory Committee. "The motivations behind these choices and their level of satisfaction are important for understanding what types of employment opportunities drivers are looking for and why."
Drivers are asked to complete the survey by Friday, Sept. 17.
[Related: Owner-operators are not company drivers for a reason]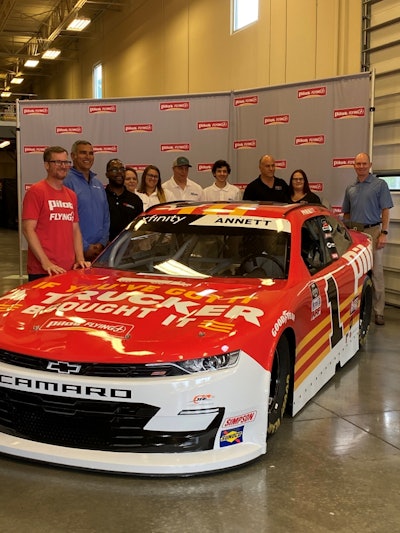 Werner cites 'historic driver shortage' in request for pre-CDL waiver
Werner Enterprises has petitioned the Federal Motor Carrier Safety Administration for a waiver to allow commercial learner's permit holders who have successfully passed the CDL skills test to essentially be able to drive in team operations.
The request asks that the pre-CDL drivers be able to drive a truck without having a CDL holder in the front seat of the truck with them.
Werner says the waiver will help the company improve the efficiency of its operations "by maximizing driver employment during an historic driver shortage." The company adds that the waiver would create immediate employment and compensation opportunities for qualified drivers and improve "the overall safety of the new driver experience."
The company adds that, without the exemption it would "face a significant burden in all three areas."
FMCSA is requesting public comment on Werner's petition, which can be made here through Sept. 17.
Several carriers have received similar exemptions from FMCSA, including C.R. England, New Prime and CRST Expedited.
I-70 closing in Missouri this weekend
The Missouri Department of Transportation will be working on I-70 in Kansas City this weekend to make pavement repairs in the northern portion of the downtown loop.
Both directions of the interstate from the state line to I-35 will be closed from 8 p.m. Friday, Aug. 20, through 5 a.m. Monday, Aug. 23. The following ramps will also be closed over the weekend:
The ramp from southbound MO Route 9 to northbound I-35
The ramp from southbound U.S. 169 to northbound I-35
The ramp from Sixth St. to northbound I-35
The ramp from Independence Ave. to southbound I-35
The ramp from southbound MO Route 9 to southbound I-35
The ramp from Delaware St. to southbound I-35
The ramp from northbound U.S. 169 to southbound I-35
The ramp from northbound I-35 to eastbound I-70
The ramps from Broadway to eastbound and westbound I-70
The ramp from Beardsley to westbound I-70
The ramp from 5th St. to westbound I-70
New TA Express opens in Kansas
TravelCenters of America has opened a new TA Express travel center in Edgerton, Kansas, along I-35 at exit 205.
The location is a newly constructed 9,000 square foot building, offering a convenient stop between Kansas City and Wichita.
It offers truck drivers 90 truck parking spaces, a Dunkin' Express restaurant, six diesel lanes, four showers and more.