Trucking news and briefs for Monday, Sept. 20, 2021:
$25k up for grabs in annual Owner-Operator of the Year contest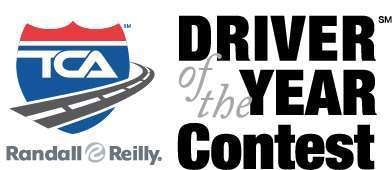 In contests co-produced by Overdrive and Truckers News, two top truckers will win $25,000 next year, and applications to enter the Truckload Carriers Association's 2021 Driver of the Year Contest are open now through Oct. 25.
The 2021 Owner-Operator of the Year and the 2021 Company Driver of the Year will each win $25,000. Two finalists in both categories, four other drivers total, will win $2,500 each.
The six finalists will attend TCA's annual meeting, Truckload 2022, in Las Vegas, March 19-22. 2022, where the winners will be announced.
Eligibility includes small fleet owner-operators who own no more than five power units and drive one of them full-time. TCA membership is not required. For more information or to nominate a driver, visit truckload.org/DOY.

The Owner-Operator of the Year Contest is produced by TCA and Overdrive. TCA and Truckers News produce the Company Driver of the Year Contest.
The competition is intended to recognize drivers with strong safety records who've also improved the image of trucking and served their communities. The owner-operator award also recognizes best business practices.
Due to COVID, the 2020 Driver of the Year Contest winners have yet to be announced. They will be announced at TCA's Truckload 2021: Las Vegas, Sept. 25-28.
Washington state seeks driver feedback on truck parking
The Washington State Legislature is seeking feedback from the trucking industry, especially truck drivers, on truck parking issues and strategies as part of a Truck Parking Action Plan for Washington state.
The legislature says truck drivers' firsthand knowledge will help the lawmakers better understand the current truck parking issues and create strategies to address near- and long-term truck parking needs.
The survey is available here and will be open through Sept. 30.
Daimler recalls 105k Freightliner trucks for steering issue
Daimler Trucks North America is recalling approximately 105,183 model year 2019-2021 Freightliner Cascadia tractors due to a potential issue in the steering system, according to National Highway Traffic Safety Administration documents.
According to the recall, the drag link taper joint in the affected trucks may not have been tightened sufficiently and could come loose, resulting in a complete separation of the drag link from the steering arm. Separation of the drag link can cause complete loss of steering control.
DTNA dealers will inspect the drag link taper joint and repair it as necessary. Owners can contact DTNA's customer service at 1-800-547-0712 with recall number FL-900. NHTSA's recall number is 21V-689.
Utility reefer trailers recalled for incorrect roof tape
Utility Trailer is recalling approximately 260 model year 2022 Utility VS2RA reefer trailers because the incorrect tape was installed on the top foil, which could result in the sealer plate separating from the roof.
The recall states that a separated sealer plate could become a road hazard.
Dealers will inspect the adhesive used on the affected trailers and replace it if necessary. Owners can contact Utility Trailer's customer service at 1-800-423-6591 with recall number SB-19-009. NHTSA's recall number is 21V-676.