Trucking news and briefs for Tuesday, Sept. 28, 2021:
Fuel prices hit highest mark since 2014
Diesel prices across the United States hit the highest national average since December 2014 during the week ending Sept. 27, according to the Department of Energy's weekly report.
The U.S.' average price for a gallon of on-highway diesel now stands at $3.406, up 2.1 cents over the previous week. This week's price is the highest since the week ending Dec. 15, 2014, when prices averaged $3.419 per gallon nationwide.
Fuel prices have been steadily increasing since the end of 2020. Prices fell to $2.372 during the week ending Nov. 2, 2020, and have since increased by more than a dollar.
Last week the most significant increase was seen in the Midwest region, where prices jumped by 3.6 cents. Only two regions – the Rocky Mountain and New England regions – saw a decrease during the same week, with prices falling by 2.4 cents in the Rocky Mountain region and by a tenth of a cent in New England.
The nation's most expensive diesel can be found in California at $4.339 per gallon, followed by the West Coast less California region at $3.664 per gallon.
The cheapest fuel can be found in the Gulf Coast region at $3.142 per gallon, followed by the Lower Atlantic region at $3.288 per gallon.
Prices in other regions, according to DOE, are:
New England – $3.299
Central Atlantic – $3.514
Midwest – $3.326
Rocky Mountain – $3.605
ProMiles' numbers during the same week saw fuel prices increase by 1.7 cents, bringing its national average to $3.314 per gallon.
According to ProMiles' Fuel Surcharge Index, the most expensive diesel can be found in California at $4.282 per gallon, and the cheapest can be found in the Gulf Coast region at $3.088 per gallon.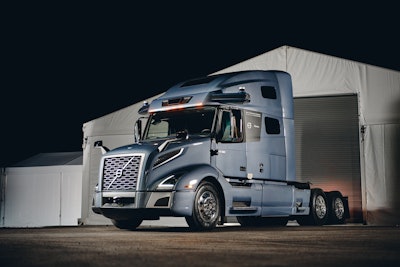 Crete raising pay for owner-ops, company drivers
Crete Carrier Corporation is once again raising pay for drivers with Crete Carrier, Shaffer Trucking and Hunt Transportation.
Pay for drivers is set to go up on Oct. 9. Base pay for drivers has increased by 27% over the last year, according to the company.
Drivers on the national random OTR fleet will see a 5 cents per mile raise. The top 50% of national random drivers will now average $1,998 per week, according to the company. Pay for regional drivers will be increased by 2-5 cents per mile, depending on the fleet. Pay on dedicated fleets varies, but most have increased recently or will increase in the future.
Pay increases apply to company drivers (solo and team) and owner-operators.
The company has also increased the allowed speed on trucks, as of Sept. 27. Cruise control speed has been increased from 65 mph to 68 mph, and speed on the foot pedal is now 65 mph. Most drivers will have these speed changes performed over the air, but some trucks may have to have the adjustments made in the shop.