Trucking news and briefs for Thursday, May 12, 2022:
Cass Freight Index fell in April, both from previous month and year-over-year
U.S. freight volumes fell in April from March and the year-ago period, according to the Cass Transportation Index April 2022 report. With more difficult comparisons in the next few months as global supply chain disruptions are set to intensify, Cass predicts more softness is on the horizon.
The shipments component of the Cass Freight Index fell 0.5% year-over-year, following a 0.6% year-over-year increase in March. Shipments also fell 2.6% from March, which was 0.9% below the normal seasonal pattern.
Freight was slowing even before the war in Ukraine began, Cass noted, but the effects of the additional surge of inflation and recent interest rate increases have slowed freight even more.
"After a nearly two-year cycle of surging freight volumes, the freight cycle has downshifted with a thud," Cass said. "It's possible the April data include some indirect impact from lockdowns in China, but with container ship backlogs still off North American ports, the direct effects on finished goods imports seem more likely in the June/July timeframe."
The firm notes that the chance of a freight recession "is now considerable" with inflation slowing overall spending, particularly through high fuel prices and rising interest rates.
[Related: Fuel-market insanity: A tale of two loads, bedrock cost-control, rates-management tactics]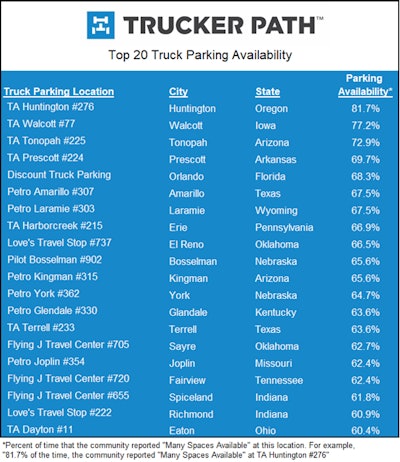 Crete boosts owner-op pay
Owner-operators with Crete Carrier and Shaffer Trucking will receive a 5-cents-per-mile pay increase on May 31.
Crete Carrier Corporation President and COO Tim Aschoff said the decision to raise pay comes as circumstances are changing for many owner-operators.
"We know it's been challenging out there as an owner-operator," he said. "Your costs are going up and you deserve this rate increase."
Owner-operators for Crete and Shaffer haul contracted freight for stable, well-known customers, the company said, protecting them from the impact of falling rates for freight on the spot market.
Director of Driver Development Issac Phillips oversees the owner-operator program. He says the company's fuel program also reduces the impact rising fuel prices have on Crete and Shaffer owner-operators.
"We always pride ourselves on our fuel program passing through fuel surcharge and discounts," Phillips said. "If you're at 6.8 miles per gallon or better, and you're following our fuel solutions, we can keep your cost at or below $0.75 a gallon."
Small fleet announces driver pay increase
Fon Du Lac, Wisconsin-based Osborn & Son Trucking announced an increase in pay-per-mile from 58 cents to 65 cents -- a 12% increase -- for drivers who travel to the East Coast.
Osborn is also making substantial changes to those haulers' benefits package, relieving much of the healthcare premium burden for drivers. As a result of the pay increase, the average annual pay for a full-time Osborn driver is now up to $100,000 per year. Along with the increase in pay-per-mile Osborn is paying teams at 85 cents per mile.
The company is hiring regional truck drivers to move beverages between the Midwest region and the East Coast. Osborn & Son Trucking operates satellite consolidation warehouse hubs in Edison, New Jersey, and Bolingbrook, Illinois. All drivers operating on this route are eligible for the pay-per-mile rate increase, resulting in an average annual pay increase of $9,000 for full-time drivers.
Trucker recognized for helping driver after crash
Bison Transport driver Larry Williams, of Linden, Alberta, Canada, has been named a Highway Angel by the Truckload Carriers Association for stopping to help a driver after his vehicle flipped twice in 6-degree weather.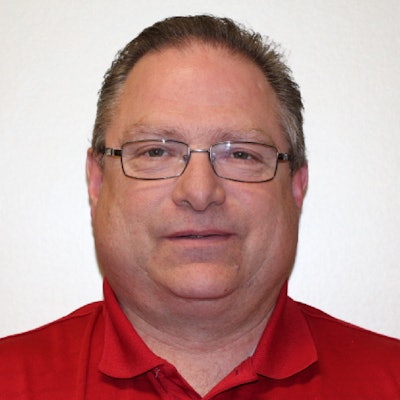 On March 8, Williams was driving on Highway 1 just west of Saskatoon, Saskatchewan, when he saw a Dodge Ram Crew Cab pickup truck fishtail on the road and flip over twice before landing in a ditch. Williams safely pulled his truck over about three-quarters of a mile ahead.
Williams had no cell phone reception, but was able to flag down a passing car who called 911 and then gave Williams their phone. Williams then ran back to the scene of the accident while talking to the 911 dispatch, who transferred him to ambulance dispatch.
On the accident scene, Williams found all the vehicle airbags had been deployed and windows blown out. The driver was a 56-year-old male who was trying to climb out of the truck.
"He just looked at me and said, 'What the heck happened?' He was in shock and shaking and whatnot," Williams said. "I asked him to sit down and relax. I ran back to the truck, and I grabbed a wool sleeping bag."
In the 6-degree weather, Williams then returned to the accident scene and wrapped the dazed driver in a sleeping bag. Emergency personnel arrived soon after and the driver was tended to.
TCA has presented him with a certificate, patches, lapel pin, and truck decals. Bison has also received a letter acknowledging him as a Highway Angel.