Trucking news and briefs for Monday, July 4, 2022:
Truckstop.com partners with Trax Technologies
Transportation Spend Management (TSM) firm Trax Technologies and Truckstop.com recently announced a partnership to help carriers, shippers and brokers work smarter together.
The companies said the partnership will decrease time to onboard carriers for shippers and provide the opportunity to enhance rate and payment data, granting visibility into rate management and selection, shipper-carrier on-time payment and financial and data flow insights.
Truckstop.com ensures compliance and onboarding technology by lane, carrier and region, while Trax keeps carriers and shippers informed through end-to-end visibility and next-generation transportation spend management technology and service solutions.
Encouraging clients to become a shipper of choice, Trax provides visibility for shippers who are auditing and paying for carrier services, while Truckstop.com provides approved carriers with transparency into how much they are being paid for each load.
Together, the companies are looking to tackle supply chain challenges from opposite ends of the issue to meet in the middle, resulting in better shipper-carrier relationships and more solid business practices.
[Related: No Turning Back: New era for direct freight]
Love's opens new Arkansas location
Love's Travel Stops last week opened a new location in Clarksville, Arkansas, adding 114 truck parking spaces to the region.
The store is located off I-40 and is the 16th Love's in the state.
In addition to the parking, the location also offers a Bojangles restaurant (opening July 11), nine diesel bays, eight showers, a Speedco and more.
Bridgestone announces Bandag price increase
In response to current market dynamics, Bridgestone has announced it will increase prices up to 15% on all Bandag Tread, cushion and some ancillary items. The change is effective as of August 1 in the U.S and Canada.
Members of the Bridgestone Commercial Sales teams are contacting customers to provide more detailed information about the changes.
Pilot teams with Buffalo Outdoors on new women's clothing line
Pilot Flying J has teamed with Buffalo Outdoors on an exclusive work- and casual-wear clothing line designed with every guest in mind -- it's available at more than 200 participating Pilot and Flying J travel centers across North America. New to the collection is an exclusive line of women's clothing, available at select stores, that features travel-ready attire including tie-dye bucket hats, jogger and pullover sets, tank tops, graphic tees and more.
"We looked at current clothing trends and what our guests would want to see in our clothing pieces," said Theresa Rosas, manager of general merchandise for Pilot Company. "Our goal is to provide functionality and comfort, and we've worked with Buffalo Outdoors to curate these items specifically for our guests in this season's latest styles."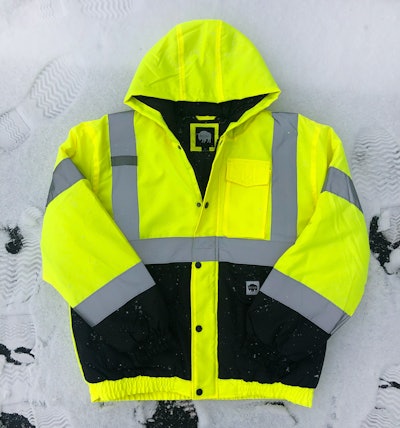 The latest release of Buffalo Outdoors men's and women's clothes for Pilot Flying J provides travelers to professional drivers with more options for high quality and trendy products while on the road. Pilot Flying J and Buffalo Outdoors plan to continue to explore new seasonal styles, and extending this clothing line to more travel center locations later this year with the release of a fall and winter collection.