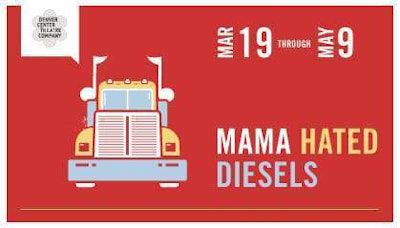 "It's been more than 30 years since Hollywood had White Line Fever," wrote Denver Post Theater Critic John Moore in this article, "'Diesels' Fuels Respect for Truck Drivers,' about the Denver Center Theatre Company's production of their in-house-written new play, "Mama Hated Diesels," that premiered March 25 and is running through early May at the Stage Theater in Denver.
And, Moore adds, it's taken an equivalent amount of time to beat the "tired old rap" of the pop-culture image of the driver as an "ignorant redneck."
Playwright Randall Myler of the Denver Center for the Performing Arts has set out to contribute to countering that stereotype with "Mama Hated Diesels." It's musical theater, set in a truckstop, and mines the talents of a singer and former long-hauler whose story Moore tells in his March 19 feature. Theater company member Charles Weldon, after singing with California doo-wop group the Pardons in the 1960s, drove truck in the late 1980s, and it's his stories and, in part, recollection of classic songs, that inspire the production.
Here's a video from the Denver Center company's YouTube channel where Weldon tells a little about his time trucking.
[youtube Tm6E5rtsR14 nolink]