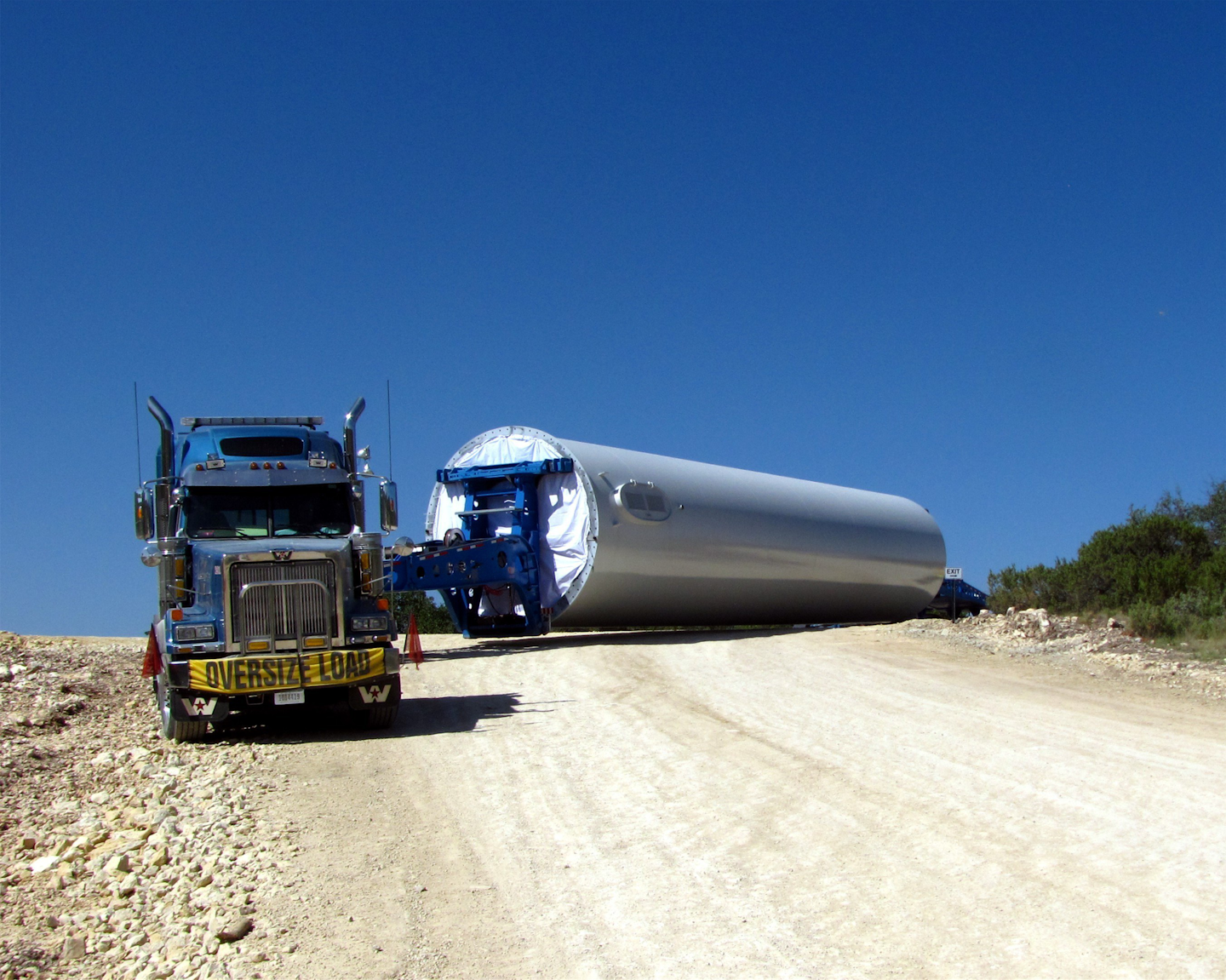 Clark Tucker opened his Indianapolis-based small fleet Modern Machinery Movers as a single-truck operation in 2002 to capitalize on heavy-haul opportunities in the wind-energy sector, a move that has proved fruitful. Today he employs 10 drivers. "Growing up on a farm, I bought my first truck, a 1946 Dodge, and never looked back," says Tucker. "I've been both a heavy-haul trucker and a new and used truck dealer, so I'm well-versed on what it takes to move heavy equipment. As long as I have the proper tractor, I know I can get the job done."
The former dealer naturally sought out the manufacturer he thought was best suited for the custom specs he needed to adequately move turbine towers. Tucker's customized twin-steer tri-drive Western Star 4900 SA is a unique five-axle tractor with a 515-hp Detroit Diesel Series 60 engine, 40,000-pound front axles and 69,000-pound rears. The 13-axle steerable trailer features a double Schnabel unit that carries the wind towers.
"These unique heavy-spec tri-drive tractors do a superior job of balancing the weight distribution and increasing maneuverability for the on-site, off-road capabilities of these units," Tucker says.
If you missed it, check out the digital version of the June Severe Service supplement to Overdrive, which includes, in addition to more about Tucker's fleet; a round-up of three new Class 3-5 pickups from Navistar, GM and Ford; numerous new vocational truck products; and features looking deep into proper tire tread choices and maintenance of DPFs in post-2007 engines.