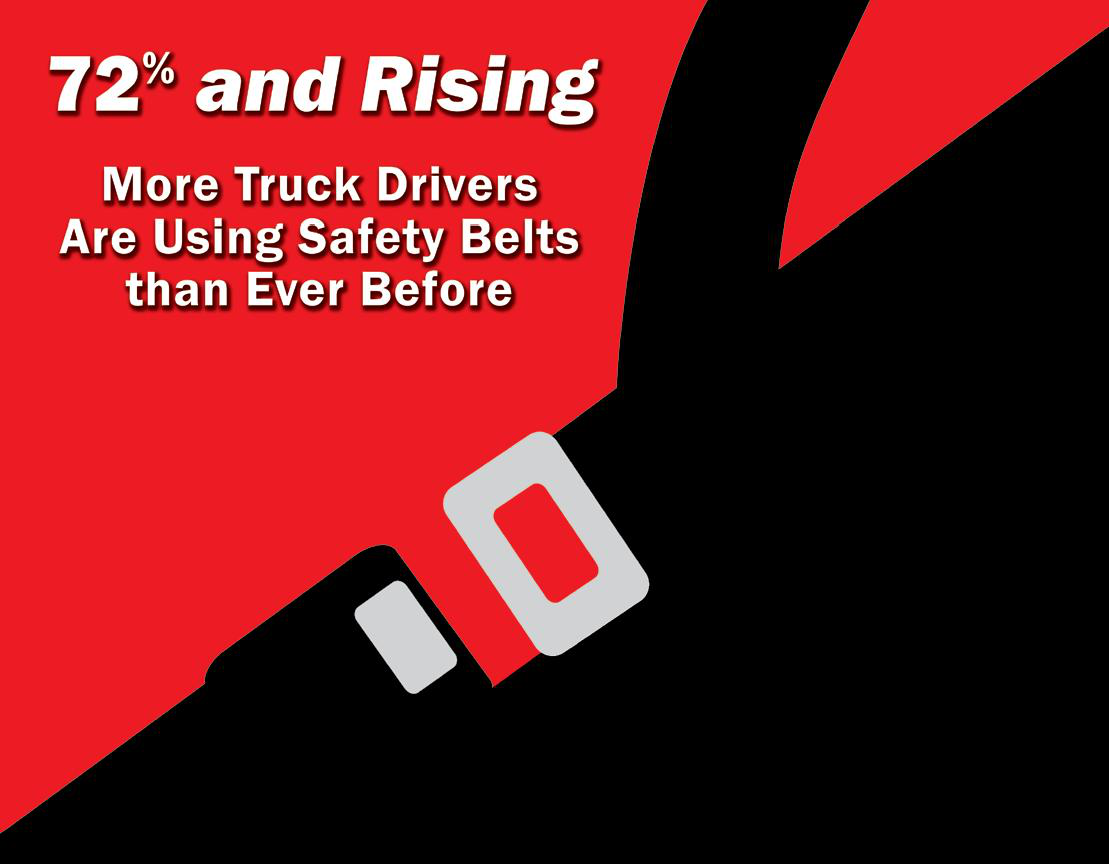 The U.S. Department of Transportation last month donated a number of "Vince and Larry" crash-test dummy costumes and related auto safety items to the Smithsonian Institution. You probably remember the PSAs from the 1980s, such as this one in which Larry convinces Vince to get out of bed in time for a crash test by noting that Barbara Mandrell was saved by a seat belt.
"We learned a lot from Vince and Larry about the importance of buckling up," Secretary LaHood said at the time of the ceremony. "They are a part of American culture and became household names while educating the public on seat belt use. Their message still holds true today."
A generation and more since Vince and Larry first appeared on the scene, seat belt use among the nation's truckers has continued to rise sharply, as the cover of FMCSA's seat-belt brochure from 2009 pictured above makes clear. Perhaps a revival is in order. I couldn't find a PSA with Vince and Larry that trumpets their message's effect on the nation's commercial drivers specifically (if I missed it, anyone, please do tell!), so for now I'll leave you with vid from their appearance during the donation ceremony at the Smithsonian. . . .
[youtube oD6p1uGrOic nolink]