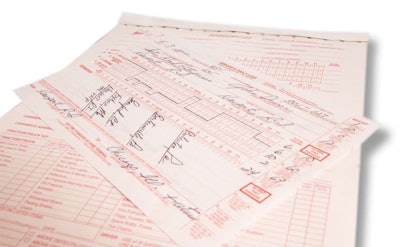 Expectation among many haulers leading into FMCSA's Dec. 23 Notice of Proposed Rulemaking to change drivers' hours of service regulations was that at least some larger degree of sleeper berth flexibility would be reintroduced in order that, as so many have put it to me over the past year's worth of debating the issue, "truck drivers can sleep when they're tired."
It doesn't appear that we've gotten that at all, in spite of all the hope after the new administration came in and began a series of listening sessions, some at truckstops with drivers, some elsewhere, that resulted in a sense of the agency working with working folks, not to mention a myriad of novel ideas being generated for introducing greater flexibility in the system, particularly in the area of the sleeper berth use for circadian-rhythm-friendly naps, extending the driving window by the same amount. ATA even got behind that notion. And you'll likely remember "Marathon Trucker" Jeff Clark's "Gold Card" idea to allow veteran safe haulers to just throw the log book out the window and run as they see fit.
Rewards-type programs for safety were apparently not in the cards at FMCSA — read CCJ editor Avery Vise's roundup of the proposal here. And rather than introduce measures that might make drivers' control of their hours stronger, thus allowing them to more effectively meet shippers'/consignees' often disastrous schedules, or lack thereof, FMCSA seems just to want to give haulers a couple extra hours twice a week to wait.
While driver Clark largely agrees with required 30-minute rest periods in the proposal, calling it overall "Not too bad: The 30 minute breaks make sense," he draws the line at the addition of two 16-hour windows a week. "As far as 16 hours to accommodate unloading, NO! Anytime loading or unloading time is extended the loader or unloader should be FORCED to pay detention," he wrote, commenting on the proposal here.
Nearly every driver/owner-operator I've talked to over my years with Overdrive/Truckers News has noted the shipper-carrier/driver scheduling dynamic as the No. 1 hours problem going. While many carriers have gone toward electronic logs, combined with demands of detention pay, to put pressure on shippers to conform to drivers' hours, greater sleeper flexibility would at least help drivers control their own destiny (not to mention the "ability to sleep when tired" safety issue) in combating the problem. Effectively, the proposal tells the shippers that drivers have an extra four hours a week to wait on their loads. Sort of the wrong message to send, eh?
The public comment period of 60 days will open when the proposed rulemaking is published Dec. 29, tomorrow. Comments then can be made at http://regulations.gov, and for now, see the full rule proposal here.
UPDATE:
The hours proposed rule was published in the Federal Register today. To make a comment on the proposed rule, visit www.regulations.gov and search docket ID "FMCSA-2004-19608."