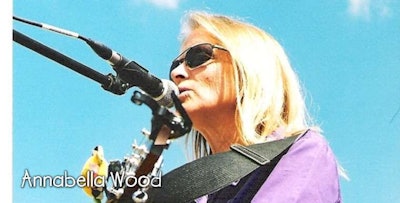 Though she's no longer a "gainfully employed trucker at this point" by her own estimation, Pennsylvania resident Annabella Wood continues to haul in a straight dump truck for a tree service company once a month or so to maintain her on-highway credentials. And she spent nearly 30 years — 29 and a half to be exact; "I call it 30," she says — driving 18-wheelers in various locales around the nation.
"I was a delivery driver hauling gas in Los Angeles" to start with, she says, where she also taught dance and performed as a country dancer in the city's honky-tonks.
"After 13 years there, I wanted to hit the road," she says, landing with Werner Transportation. Via contacts she made hauling for the national carrier in the 1990s, she eventually got her own authority and hauled under the "Little Sisters Transport" name for computer technology trade show tours. When the tech bubble burst, "I hauled dry bulk products in the Western States," she adds.
Today, supporting herself in part as a handywoman, she's also made good on a longtime passion for music, tying a connecting thread to past spiritual music with a newer record of traditional country music with a truck-driving theme. Her Truck Drivin' Mama record is out and available for order in physical and electronic formats via the Music Store at her website, www.annabellawood.com, along with various albums of spiritual music from her long carreer. Give a listen to song samples there.
"It's great music, especially for driving," she says. Written mostly on the road working as a driver, she adds, "I do consider truckers to be my main audience – they'll understand the songs and the feelings" in them.
Give them a listen here or check out her "Truck Drivin' Mama" video here.
[youtube G-QkhWhRC5o nolink]
Wood will be performing Aug. 18 in the evening as part of the WeRIndie.org independent musicians' conference in Knoxville in Aug. Find more info here.
Wood was the driver, too, that helped the Twilight Wish Foundation grant Margarette Kirsch her wish to ride across the country in a big rig. For more about that, check out the related pieces below:
Related Stories:
Vid with a onetime 'Queen of the Road'
82-year-old gets a trucking wish; Minnesota horse northbound and down