Tonight on American Trucker on the Speed Channel: You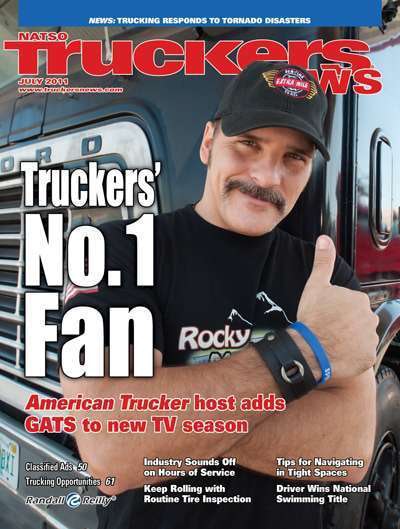 The third episode of the second season of the American Trucker documentary show on the Speed Channel is called, simply, "Independent." It will explore, well, guess who? The episode runs at 10p.m. eastern time, with replays throughout the week. See the full schedule. Or if you've as yet missed it, click on the cover image here to read Truckers News editor Randy Grider's story about the show's host, Robb Mariani.
TruckerNet app from Daimler now available for Blackberry
The free app, already available on iPhone and Android, now gives drivers with Blackberry devices 24/7 one-touch access to service location and parts information, including current parts specials, in the Daimler Trucks North America network. Drivers also have the ability to access immediate breakdown service support with connections to the Excelerator breakdown assistance service through the app's one-touch interface. Excelerator offers on-call support for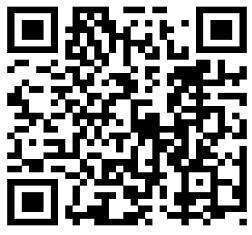 roadside assistance, tow/extraction and even monitoring of repairs to get drivers back on the road fast.
"The launch of TruckerNet for Blackberry completes our coverage of the three biggest smartphone operating systems being used by truck drivers today," said Daniel Haggerty, director ofparts marketing for Daimler Trucks North America LLC. "The download response to TruckerNet has been tremendous and we continue to look for ways to enhance and streamline the app to make life easier for drivers and managers alike." Scan or click on the QR code here to download.
Find more in Overdrive's July roundup of trucking smartphone apps. And enjoy this YouTube vid (the Trucker and Sheriff work out their differences) from the TruckerNet folks.
[youtube LWigRe5Pwvg nolink]
Utility back in full production in Glade Spring, Va.
After the April 27 tornado outbreak badly damaged the Utility trailer's dry van manufacturing plant in Glade Spring, Va., which I wrote about when it was back on line here, the facility is back at full production, the company said.
"Our workforce and managers have done a great job in working through the damage and the dislocation that was caused by the tornado," said Jack Washburn, the plant's manager. "The resilience and fortitude of our workers contributed to a successful full recovery and we are now back on the assembly line in full production with even more trailer orders than before the tornado damaged our facility." The company said it had rehired all employees and is currently hiring additional staff to meet the demands of higher production levels.