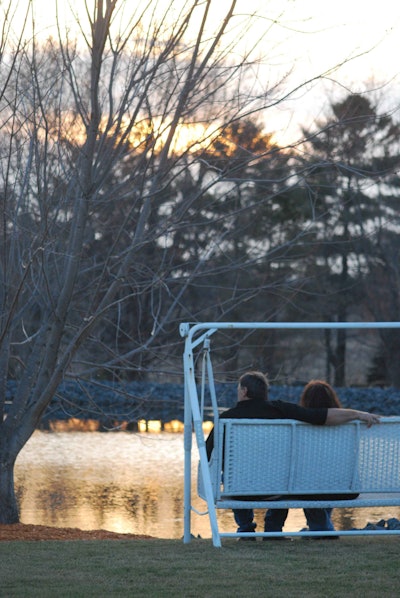 On the road yesterday in Wisconsin I happened into this moment of contented beauty — in the backyard of 56-year-old Roehl Transport flatbed division driver John Moeller. Moeller was named the TCA/Truckers News Company Driver of the Year just weeks back at the TCA annual meeting in Florida, and his prize Cummins-powered Dodge Ram 2500 is looking well at home in his driveway, I might add.
Rolling into Marshfield, Wis., enjoying the unseasonably warm March Monday, I found Moeller's house, nestled among farm fields outside of town. It's a wonderful place. Clearly, John and his wife, Deb, are at home here. The pair met in 1981 when Deb took work at Roehl, where John had been working as a company flatbedder for two years. They've followed the company on its rise through the extraordinary growth it's experienced since that time, from a carrier of little more than 30 trucks when he joined on, as John remembers it.
Company founder Everett Roehl, at the time, he adds, was still working with Deb and several others in the non-computerized office dispatching drivers himself. As with the carrier, as with the couple. Today they're the proud parents of 27-year-old twins Derek and Jenna, and 21-year-old Jared, all residents of Marshfield.
And here's a shot from 180 miles back behind the bumper, too. Dart Transit/Overdrive Owner-Operator of the Year Larry Severson with his two trucks — that's his newly repowered 2001 International 9900i next to his own prize Dodge. Watch for more from my visit with Severson in posts to come. The near 50-year trucking veteran is nothing if not a great storyteller.
Stay safe out there. Hit the air horn if you see me out on the highway. . .