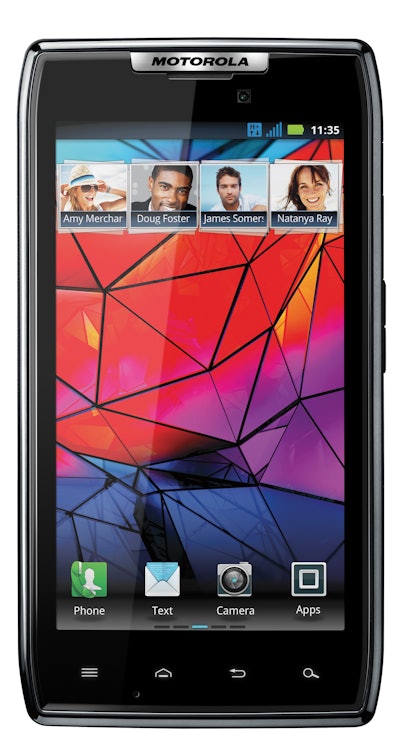 It's neck and neck between the two smartphone giants among fans of Overdrive's Facebook page weighing in on a proposed choice between the iPhone or one among many of Google Android-powered devices (Motorola Droid Razr pictured) available today. "This one I want to follow," the very first commenter noted when we asked the "iPhone or Android?" question several weeks back, "coming from a guy with a 'flip phone' and a Blackberry for work that I do not like!"
iPhone took 52 percent of the vote, Android 48 percent, one hauler contributing to both columns — I guess the question wasn't simple enough. How's this for the complexity of modern life: "I have both," he said.
Given that both operating systems and relevant devices are available now with all the major carriers, notes Mobi Wireless Management partner Brandon Hampton, making the choice is largely about navigation preference. "The iPhone has just one main nav button," he says. "Android devices have four."
Hampton was one of the founding directors of Mobi WM, which began in 2008 and has grown to "provide life-cycle management services to medium and large companies…. We provide help-desk support for users, and on the back end we provide a really wide range of billing solutions." It's all centered around wireless systems, including business smartphones and service plans.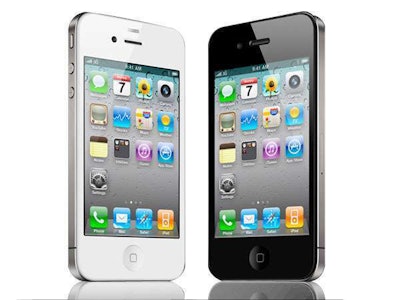 Coverage area
These days, most interstates are typically covered by the three major cellular carriers, says Hampton — Sprint, Verizon and AT&T.
Data use and limits
"The biggest concern is how much are you going to use the data on your device," Hampton says. "If you're just using it sparingly, I would look at Sprint for the best pricing, and Verizon for the best coverage. And they all have iPhones today."
Make sure whatever data plan you sign up for is enough for the amount you're using it. If you're using the mobile hotspot function in your iPhone or Android device — which turns the phone into an internet hotspot a laptop can connect to — data usage can pile up very fast. Only Sprint has a truly unlimited plan, Hampton notes, though AT&T and Verizon's 5 gigabyte plans represent "a whole lot of data" and would be appropriate for most users.
3G v. 4G LTE
High-speed 4G network service is a good bet for drivers using the phone as a hotspot for their laptop, says Hampton, and otherwise. "It's expensive," but for large amounts of data and speed it's gotten very good, he adds. "There's a big difference between 3G and 4G. Verizon has the best. AT&T's is pretty good, too."
You'll need a 4G phone to connect to the faster networks, and be mindful of the extent of coverage, as it's currently somewhat limited compared to 3G.
Power
Carry a good mobile charger, "particularly if you're going to use the hotspot function," Hampton says.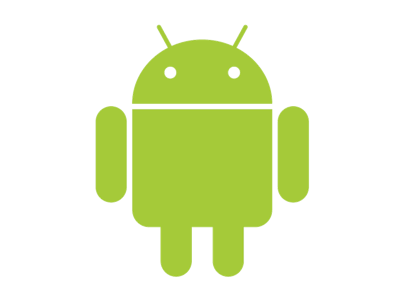 Voice to text
iPhone and Android both "have good voice-to-text applications," Hampton says. Blackberry too.
What does Hampton himself use? While "the iPhone can be simple to learn," he says, he's picked up the four-button nav of the Android and is comfortable with what he has.
You?