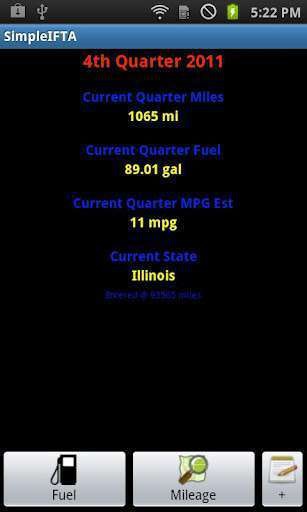 Owner-operators packing an Android-powered smartphone can use a new free tool to track fuel purchases and drive miles by state — right on your smartphone. The SimpleIFTA app makes doing so relatively easy, taking paper out of the process (click through the image to download if you're reading on a smartphone, scan the QR below with your device if not).
"It's called simple due to being so easy to use," the makers say. "Enter your odometer when you start the first trip of the quarter, enter again when you cross state lines, and finally at the end of the quarter." When you stop to fuel, just enter the gallons purchased — the state's already taken care of if you're keeping up with your state line crossing.
The app is "smart enough to know what states you can cross into when you go to enter the next," the makers add. "If you entered your starting state at the beginning of the quarter, from that point on only states that you can cross into will be offered as options when you enter a state line odometer reading. No need for scrolling through a long list of states, only the ones that are possible are there."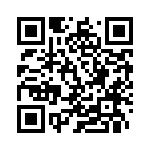 You might consider it as an alternative to other apps out there that automate the mileage-tracking process utilizing the phone's GPS — and a lot of the battery.
If you've tried it out or are a current user, let us know what you think of it here in the comments!