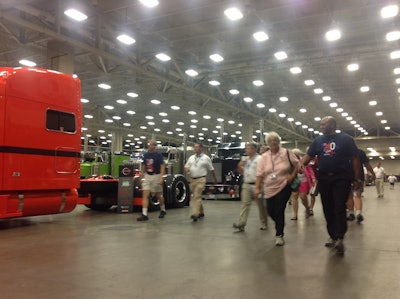 Overdrive's Pride & Polish truck beauty competition has long been a repository of pride not only in truck aesthetics but, perhaps most important, personal business accomplishment. Central in the judging is owner/driver appearance and presentation in dialogue with the judges themselves, for one. For two, though in today's world you'll find no shortage of pro custom shops in the Limited Mileage side of the competition, you won't have to walk far through any P&P competitive field to find that one-truck, one-person businessman or -woman keen to tell you about the fuel mileage he/she gets from the old Pete or KW, Freightliner or Western Star, and how exactly he/she does it.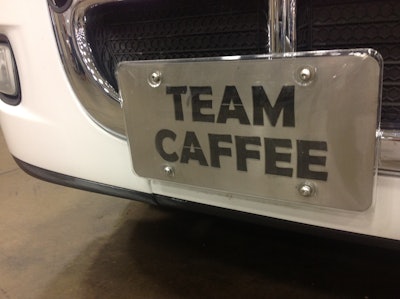 All the same, a first-time entrant to the biggest of the five P&P series shows — the event at the Dallas Great American Trucking Show in August — rolled up into the display area with strong, shall we say, trepidation about the decision she and her team-driving husband had made to enter the competition.
Owner-operators Bob and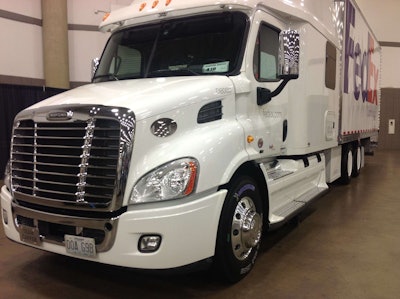 Linda Caffee may well be familiar to readers of the blog for their insightful commentary on all manner of issues — they're members of the influential Trucking Solutions Group of owner-operators. Their expediting truck, a straight 2012 Freightliner Cascadia (pictured) with cargo box leased to FedEx Custom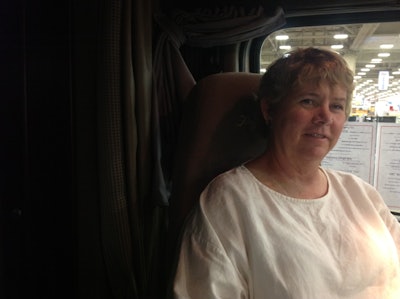 Critical with a custom sleeper outfitted by Bolt Custom Trucks, is no average highway hauler. All the same, the otherwise "plain Jane" white truck's appearance on the Pride & Polish show floor at GATS prompted an internal assessment from Linda (also pictured) that went this way: "What on earth have I done?" as she put it.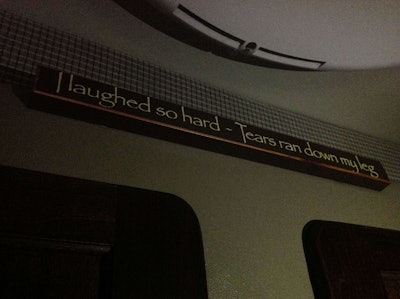 Spec'd for on-highway comfort and, most importantly, fuel mileage, the Cascadia cut an interesting picture among the chrome breathers, bumpers, creative paint jobs, lights and other features that are de rigeuer at truck shows. Which prompted no shortage of soul searching on the Caffees' part, and which soul searching led to a conversation we had on the potential to give the performance side of any successful owner-operator business a boost in the P&P judging.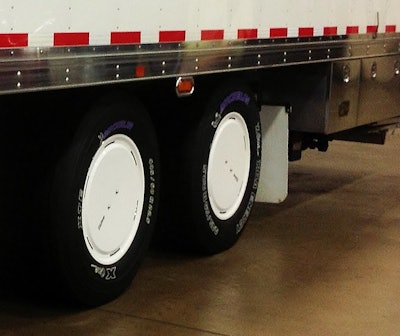 Linda envisioned a "business class" among the Pride & Polish awards that could recognize operators for fuel mileage, record-keeping, and other aspects of business that could be monitored, tracked. "We could actually pull a report off the ECM" to monitor fuel-mileage and other performance characteristics, Linda said, then talk to each entrant "about how you keep your business records." She envisioned a potential road-course component as well, with points for backing and other maneuvering skills. "The other part of it would be – as you're talking to the judges — how you present yourself," Linda said, something already figured into the Pride & Polish judging.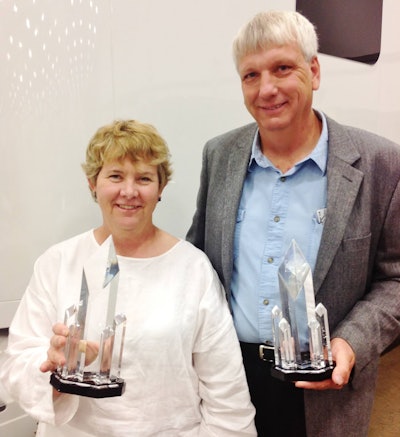 Mind you: These ideas came in conversation before the GATS awards presentation. Turns out the Caffees, as pictured, needn't have worried so much about how they'd stack up to the other rigs there. The expediters won the custom aftermarket sleeper 1st place and 1st in their Working Bobtail — 2010 and Newer class. Full results here.
What do you think about the idea? Do we need a "business class"?