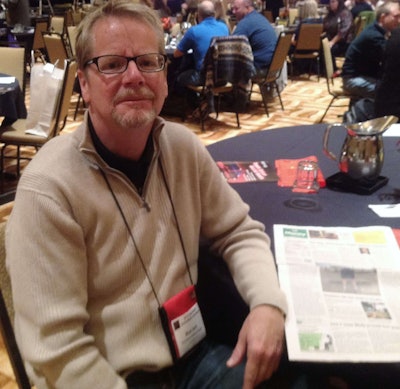 At the Truck Driver Social Media Convention in Kansas City October 27-28, HVH Transportation-leased owner-operator Rick Ash, of the Trucking Solutions Group, delivered an address that detailed his own successful efforts to lose weight. He's down 60 lbs. to date, and he's done it by doubling down on healthy eating as well as including moderate exercise in his day-to-day routine.
He shared various strength training exercises drivers can do in and around their trucks, from step-up repetitions (hold for 30 seconds or more, repeat) to squats utilizing the front bumper for support (wear gloves to keep the bugs off your hands).
Chief in Denver-area resident (and Quincy, Mass., native) Ash's move toward understanding how diet and exercise affect weight and overall health has been a fair amount of reading he's done on the subjects in order to effectively "change my lifestyle," he says. Ash is careful to note that he didn't think about what he was doing as going "on a diet." Rather he changed his lifestyle wholesale, adding regular exercise and cutting out "fried foods altogether," he adds. "All chip products — I stopped eating them. All soda was cut out. No more pasta, no candy, no eating desserts. At the end of a meal, [if I really want something] today I'll probably ask for yogurt and fruit."
He also removed cold cuts and packaged foods from his diet — "And I never, ever eat fast food," he says.
In his talk, he recommended the following seven books (six of the titles available in audiobook format, and linked to below via the cover image or title) for those interested in getting started down their own roads to good health. They were instrumental in pointing him down the path he's taken today.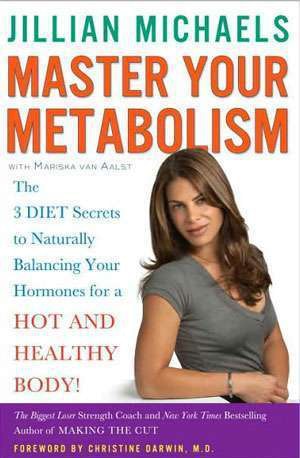 (FYI, the Trucking Solutions Group of owner-operators that Rick belongs to is hosting an open call tomorrow, Oct. 31, at 3 p.m. Eastern time. Call-in details for interested operators is as follows: 712-432-0075, Call ID: 550718.)
1. Master Your Metabolism, by Jillian Michaels and Mariska Van Aalst.
Michaels is well-known for her role in The Biggest Loser TV show as a trainer, and, Ash says, for spouting wisdom on eating that goes this way: "If it didn't have a mother or didn't grow out of the ground, you shouldn't be eating it."
2. The Body Fat Solution, by Tom Venuto.
Though the author of this book is a competitive bodybuilder — and there's a fair amount of information relative to that here — much of the tome is dedicated to exploring "why we eat, the reasons we eat," Ash says, and methods to help you avoid overindulgences.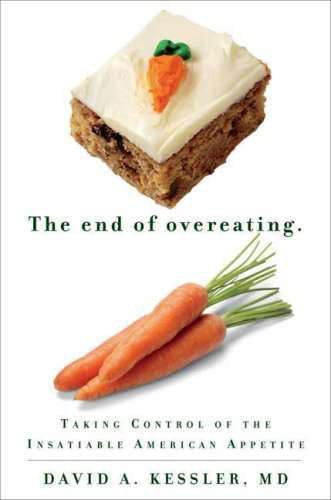 3. The End of Overeating, by David A. Kessler.
Former Food and Drug Administration head Kessler here chronicles the addictive properties of industrially produced food. In essence, overloading foods with salt, sweeteners and fat induces cravings in a manner similar to any addictive substance.
4. Mindless Eating, by Brian Wansink.
Here Wansink looks hard at the emotional and psychological reasons we overeat and offers readers strategies toward combating them.
5. The Omnivore's Dilemma, by Michael Pollan.
A fascinating look into the "history of the production of food," Ash says about this one, which I've read a fair amount of myself. It gets into the "ecology of eating, how foods are produced today and characterizes the American way of eating" toward making a case for a better food future.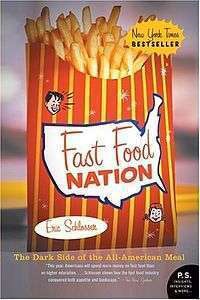 6. Fast Food Nation, by Eric Schlosser.
If you continue to eat at fast food chains, Ash noted in his talk, "you have to read this book…. Just because you've always done it one way doesn't mean it's not incredibly stupid."
Schlosser's book was an eye-opener when it first appeared a decade ago, and many of the practices it detailed are still in effect today, ultimately.
7. Calorie King, by Allan Borushek (revised annually)
Ash utilizes this book as a go-to guide for anyone to help them become a calorie counter. The book "tells you the calories, fat and carbs of every item you can buy in a grocery store, plus all the fast food restaurants and sit-down full-service restaurants," he says. It also helps you understand the number of calories you should be getting, according to your age, sex and size. Bottom line on losing weight: You want to be burning more calories than you take in.
"Become a nutritional label reader," Ash says. "I do not buy anything in a package anymore until I read the nutrition label" looking for excess sugar, fat and sodium content. — also protein and carb counts.
In terms of sweeteners, he adds, beware the corn syrups and nontraditional sugar content such as dextrose and sucrose. Ultimately, winding down his talk on Saturday, Ash wished everyone on hand for his talk "profitability, safety — and I wish you health." You can find out more about his Trucking Solutions Group via their website.