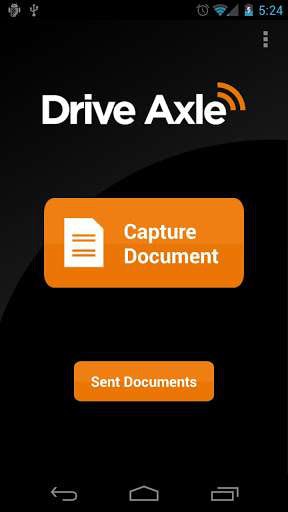 Since its introduction in October of last year, as I wrote about in the linked feature on the trucking smartphone "app explosion," the Drive Axle app from Eleos Technologies (free, with an optional fee-based cloud storage account) has integrated with Accellos Prophesy's Dispatch software series to enable easy document sharing between operators and back-office personnel. There are a great deal of programs available out there that provide core functionality similar to the Drive Axle app's imaging funciton, if you don't have something there as yet. One I use for personal business here in the office is the free CamScanner tool on Android, which creates pdf (portable document format) files specifically.
TripPak Mobile, uDrove and others all are also trucking-specific options depending on your operation and/or what system you're using to manage the business, whether you're a company driver, leased or independent owner-operator or perhaps own a small fleet, where this latest integration likely has the most direct application.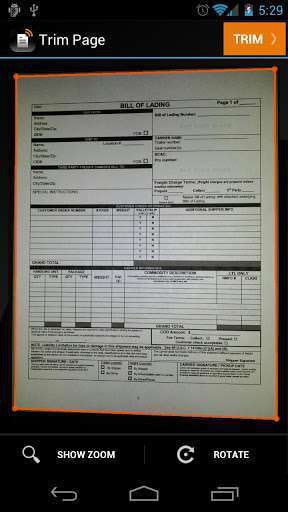 Prophesy described the app this way: "The driver simply takes a picture of the document using their smartphone and enters details such as the load number and/or BOL number. The driver then selects the document type (POD, BOL, Scale Ticket, Freight Bill, Log, Fuel Receipt, Scale Ticket, Invoice, Photograph or Other). The image is then sent to the Drive Axle cloud where the image is enhanced using Eleos' proprietary image enhancement engine. The enhanced document is then imported into the Prophesy Dispatch program and is automatically indexed into the Document Imaging module for easy access within the system." Read more here.
Drive Axle is available for both iPhone and Android phones.
What mobile scanning app do you use on your phone?