We know what a DUI will do to your short-term hauling employment/lease prospects, of course. Given how easy it is to get over the legal limit for driving — a single beer might do the trick over a short period — it was only a matter of time before someone took the personal-breathalyzer concept to the smartphone, wouldn't you say?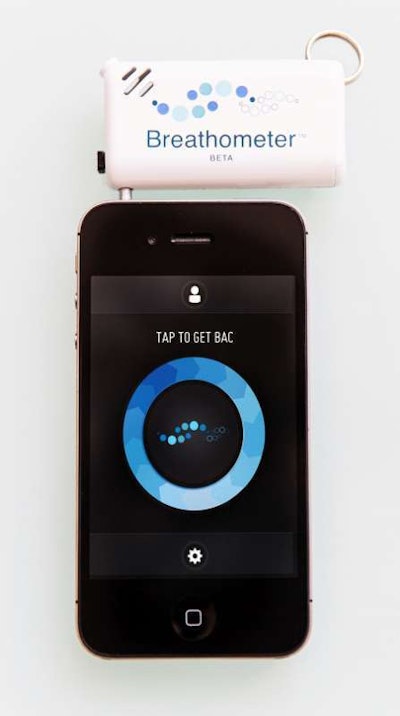 Meet the Breathometer. A crowd-sourced funding campaign is under way on Indiegogo for the device, which plugs into the headphone jack in and pairs with an app on your iPhone or Android smartphone to turn the device into a breathalyzer. The makers recently released some survey results conducted among members of the general motoring public about drinking and driving that will be no surprise for most of you, I'd imagine:
**64 percent of respondents indicated that either they have driven while intoxicated or have been in a car with a driver under the influence.
**67 percent of respondents know someone who has been involved in an accident involving someone under the influence.
**80 percent of respondents know someone who has received a DUI or DWI.
The Breathometer app will provide options beyond informing users of their impaired state — the company plans to make a fairly seamless connection in-app to local transportation services to quickly connect with a cab. When it's launched, it'll be availalbe via Breathometer.com, the Apple App Store and Google Play.
Another company, Alcohoot, has floated a similar idea that's garnered a fair amount of press coverage around the nation lately, but it's likewise not yet available. The Breathometer campaign is close to securing the funding needed to proceed with producing/marketing the device: you can check it out here.