Restrictions on boating, that is, and if North Carolina DOT is right, the changes will at least partially correct some serial summer-season traffic tie-ups on the I-77 causeway over Lake Norman north of Charlotte.
NCDOT installed these….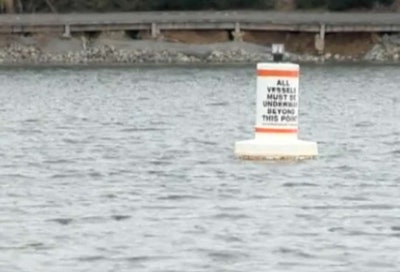 …to combat…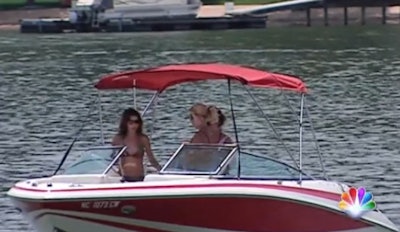 "NCDOT tries to keep boaters from flashing truckers," reads the headline of this piece on the website of Raleigh-Durham-based WRAL. New buoys in the lake surround the causeway directing boats not to dock beyond the barriers.
As WRAL put it, NCDOT "believes the boaters are causing traffic delays because some women flash the truckers, who slow down to get a better look."
Read the original reporting via this story from NBC Charlotte, though, and you'll find no direct mention of truckers whatsoever. I suppose it's tempting to assume highway haulers are the only drivers who use I-77 and would slow down for such a sight? Go figure…