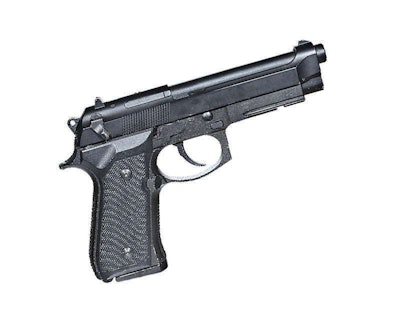 The city council of Nelson, Ga., north of Atlanta, got together on April Fool's Day and passed something called the Family Protection Ordinance, which establishes a requirement that residents of the town own a firearm. Well, not all residents, it should be noted. The law "exempts convicted felons and those who suffer from certain physical or mental disabilities, as well as anyone who objects to gun ownership," wrote Kate Brumback at HuffPost.
A disinterested observer might have taken it for an April Fool's Day joke, but apparently it's not, as the normally quite humorless Associated Press reported it as well. What's most interesting, though, is that with the law Nelson joins Atlanta-area cohabitor Kennesaw in having such a law. Kennesaw's was passed way back in 1982 — according to some estimates, burglaries fell after passage, despite exemptions like Nelson's making it more or less meaningless.
And so the conversation over gun law continues. You can find operators' thoughts on the subject via this Hot Buttons piece published in January as Obama began to unveil his strategy for advancing new ownership restrictions.