A few choice items, in case you missed (keep the letters coming):
Sequester FMCSA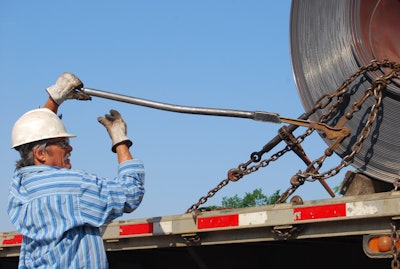 "Alabama's [metal coil securement] certification is a good thing. The test was a great refresher for securement on all freight. I believe FMCSA is placing the 'unreasonable burden on interstate commerce.' Any chance of their shutdown because of the sequester?" —Reader Charles Briscoe, commenting on news that the Federal Motor Carrier Safety Administration declared federal law trumped Alabama's metal-coil-securement certification with training for flatbed haulers moving coils there, put in place after multiple dropped coils wreaked havoc on highways around Birmingham.
Kudos for Fitzgerald/APG dual-fuel glider kit
"It takes a David to move a Goliath in the right direction! Hats off the forward thinking of the folks at Fitzgerald. It will be very interesting to see if they can push this past CARB and help the small guys in the industry as well! With Pitken and Chesapeake Gas installing all the outlets the future seems to be bright for this technology in USA!" —Ian Honey of Idaho Falls about news from the Mid-America Trucking Show that Fitzgerald Glider Kits and American Power Group had collaborated on a dual-fuel glider.
Levi's 'trucker' jackets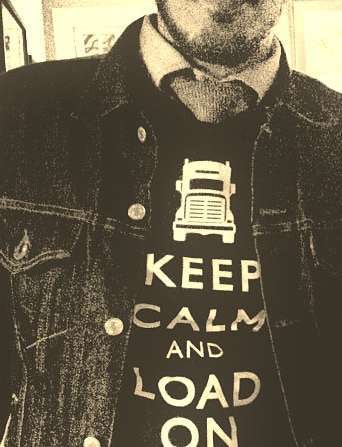 I don't know if the long-running denim outfitter ever stopped selling them, but somewhere in the mid-1980s, the classic naturally/slowly-fading Levi's dark-blue-when-new jean jacket with the triangular pointed pockets began to disappear from the pictures of haulers in the pages of Overdrive, based on a quick run through some of the old archives. When I went looking for one of the jackets in rigid, unwashed denim myself in the early part of this century, I ended up with a Brit company's version, which frayed to threads after just a couple years. It makes me feel a little silly to think about how happy I was to find one just by chance with my wife in a Levi's outlet last fall. (It's getting good wear through today, but still holding its shape well, too.)
Reason I bring it up is this post at the GQ site I ran across the other day. The classic design was introduced as "the Type Three in 1962," writes Jack Gallagher. All well and good. What I didn't realize was what it's commonly referred to in fashion parlance. Gallagher continues:
It took a group of Japanese collectors, armed with an obsessive approach to American style, to transform the Type Three into a legend when they came up with the jacket's common moniker: the Trucker. These Americana aficionados from overseas were the first to notice that truckers were actually wearing in the Type Threes the best because they were putting their jackets through hell out on the road, and they actually come out looking better for it.
Anybody else wearing one today?